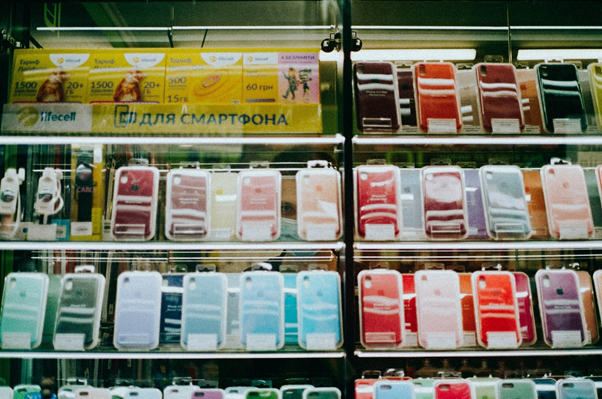 Opening a mobile Store Business is the easiest venture since the investment is less and turnover is more. All you need to do is look for local distributors who have recently captured the market and they will do everything for you from setting up signboards, counters and even promote your products. As the turnover is fast you can pay the distributors after selling their product. So basically you are going to be using the distributors money and can rotate it on a daily basis and earn profits.
What are grants?
Grant is an amount of money given by Government or a special institution for a particular purpose. It is usually given for the benefit of the society.
What are the grants given to Mobile Store Business?
1. Productivity Solutions Grant – PSG- maximum support level of UP TO 80%
2. Enterprise Development Grant –EDG-maximum support level of up to 80%
3. Enterprise Financing Scheme (EFS)- Loan Amount: Up to $250,000 (max. 60% of PO value)
4. Market Readiness Assistance (MRA) – 80% support for overseas market set-up.
5. Skills Future Enterprise Credit (SFEC) – $10,000 to cover up to 90% of expenses for initiatives targeted at enterprise transformation
What is the Eligibility for the Grants?
Productivity Solutions Grant
The eligibility criteria is as follows;
The company should be registered and operating in Singapore
Purchase/Lease/Subscription of the IT solutions must be used in Singapore
Have a minimum of 30 per cent local share holdings with the annual turnover less than $100 million or less than 200 employees.
Enterprise Development Grant
The company should be registered and operating in Singapore
Have a minimum shareholding of 30 per cent
Be in a financially viable position to start and complete the project
Enterprise Financing Scheme
Be incorporated or operating in Singapore with 100 per cent shareholding
Business set up of at least 2 years
Annual revenue below $500 million
Market Readiness Assistance
Business entity is incorporated in Singapore
The applicant has not exceeded $100 000 in overseas sale in the last 3 preceding years
30 per cent local share holding
Group annual sales turnover of not more than $100 Million or not more than 200 employees.
Skills Future Enterprise Credit
Have contributed at least $750 Skills Development Levy over a period
Have employed at least 3 Singapore citizens or Permanent Residents every month over the same period
Have not been qualified in any earlier period.
How to apply for grant?
For PSG
Get your desired quotation from the respective vendor, login to your corpass id. Check if you are eligible to apply for the claim. Fill in the application and submit your claim. The IMDA can raise queries which will appear when you login to your corpass id. Once you submit your queries if everything is in order the claim will be processed within 4 to 6 weeks' time.
For EDG
Check if you are eligible for EDG, identify the project category, submit the project proposal, prepare the required documents, prepare the checklist, sign into the Business portal with your corpass id submit your application, once reviewed it takes about 8 to 12 weeks to complete the submission. You will receive the letter of offer if the grant is awarded to you. You need to acknowledge receipt and accept the letter of offer within the stipulated time.
For EFS
Submit a loan enquiry, Eligible SME's can upload the required documents to be reviewed for approval. The approval process takes 48 hours, upon approval the loan gets funded to accredited and reliable investors.
For MRA
To apply for MRA these pre conditions need to be fulfilled, the applicant must have signed and engagement letter with third party consultant, made the first payment to the third party and also commenced the project. Companies should submit their application not earlier than six months of the project date. The application needs to be submitted in the Business portal.
For SFEC
You need to login to the Government digital services website using your Corpass id and submit the application alongwith the training receipts. The claim will be approved and payment released from there after review.
Moiboo is a mobile Store business software that can automate your business end to end. It can handle all the activities of the Mobile business efficiently. Moiboo is a pre-approved vendor for PSG Government grants which means that you can claim 80 per cent of the cost. Moiboo software has an inbuilt accounting software so you do not need to buy another software for billing separately.
Features of Moiboo
Whatsapp ordering
SMS Promotions
Run promotions
Sell online
Gift cards
Loyalty cards
Cloud server
Reduce pilferage
Informed purchase
Reduce overstocking
Super-fast billing
Print barcodes
Simple Accounting
E-file GST
Multi-branch management
Conclusion
Choosing the right software is an important decision for any business. You need a software that can automate all your activities and reduce the time taken for operational activities and help the management put the employees to focus more on productive roles. Moiboo software is one such software that can help to automate all the activities and it is also customized to suit your business needs. To know more and to get a free demo Click here.
Disclaimer
The given grants and eligibility criteria are provided at the discretion of the relevant Government authority. You are advised to check with the relevance and eligibility in the appropriate Government websites.
https://www.enterprisesg.gov.sg/financial-assistance/grants/for-local-companies/productivity-solutions-grant
https://www.enterprisesg.gov.sg/financial-assistance/grants/for-local-companies/enterprise-development-grant/overview
https://www.enterprisesg.gov.sg/financial-assistance/loans-and-insurance/loans-and-insurance/enterprise-financing-scheme/overview
https://www.enterprisesg.gov.sg/financial-assistance/grants/for-local-companies/market-readiness-assistance-grant
https://www.enterprisesg.gov.sg/financial-assistance/grants/for-local-companies/skillsfuture-enterprise-credit