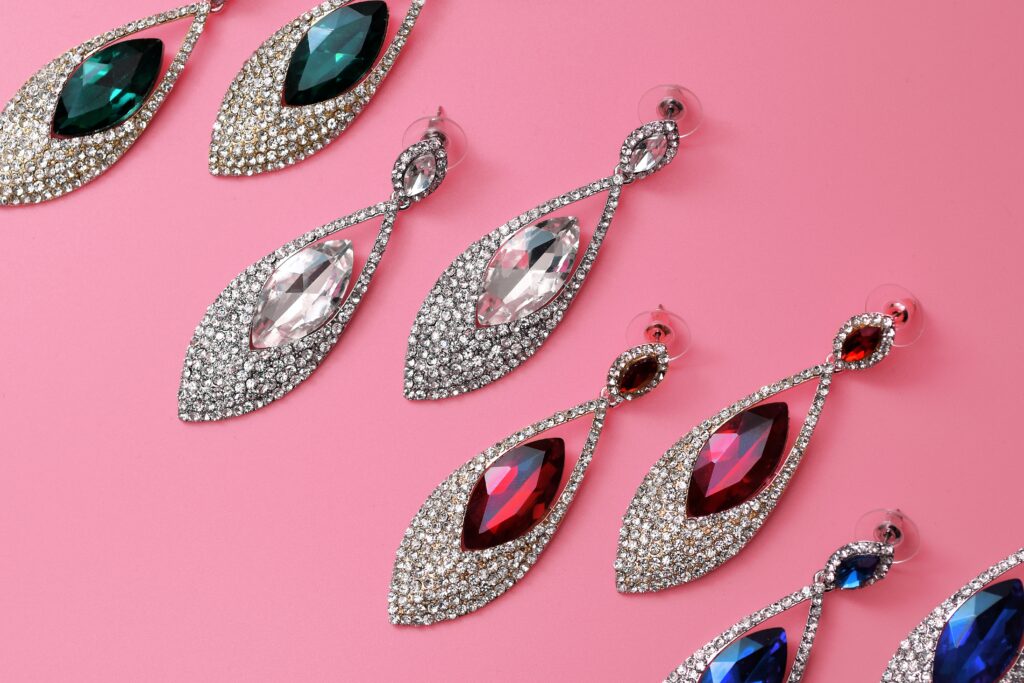 Setting up a business is very easy in Singapore due to ease in the incorporation process and also the various grants provided by the Government for startups.In order to start a jewellery business you need to register a company in Singapore. The articles of Association need to the filed with the Singapore trade register and then a business license needs to be applied. To start a jewellery business the following points need to be kept in mind
1. Picking the right target market
2. Studying the competition
3. Developing a business plan
4. Choosing the right name
5. Designing a product line
6. Choosing the right suppliers
7. Devising a unique brand
8. Developing a marketing strategy
9. Building an online store
10. Finding a fulfilment solution
What is a grant?
Grant is an amount of money given to an individual or a company by a Government for a particular purpose usually for the benefit of the society.
What are the grants available for Jewellery Business?
1. Productivity Solutions Grant – PSG- maximum support level of UP TO 80%
2. Enterprise Development Grant –EDG-maximum support level of up to 80%
3. Enterprise Financing Scheme (EFS)- Loan Amount: Up to $250,000 (max. 60% of PO value)
What is the Eligibility for the Grants?
Productivity Solutions Grant
The eligibility criteria is as follows;
The company should be registered and operating in Singapore
Purchase/Lease/Subscription of the IT solutions must be used in Singapore
Have a minimum of 30 per cent local share holdings with the annual turnover less than $100 million or less than 200 employees.
Enterprise Development Grant
The company should be registered and operating in Singapore
Have a minimum shareholding of 30 per cent
Be in a financially viable position to start and complete the project
Enterprise Financing Scheme
Be incorporated or operating in Singapore with 100 per cent shareholding
Business set up of at least 2 years
Annual revenue below $500 million
How to apply for grant?
For PSG
Get your desired quotation from the respective vendor, login to your corpass id. Check if you are eligible to apply for the claim. Fill in the application and submit your claim. The IMDA can raise queries which will appear when you login to your corpass id. Once you submit your queries if everything is in order the claim will be processed within 4 to 6 weeks' time.
For EDG
Check if you are eligible for EDG, identify the project category, submit the project proposal, prepare the required documents, prepare the checklist, sign into the Business portal with your corpass id submit your application, once reviewed it takes about 8 to 12 weeks to complete the submission. You will receive the letter of offer if the grant is awarded to you. You need to acknowledge receipt and accept the letter of offer within the stipulated time.
For EFS
Submit a loan enquiry, Eligible SME's can upload the required documents to be reviewed for approval. The approval process takes 48 hours, upon approval the loan gets funded to accredited and reliable investors.
With Moiboo software you can automate your Jewellery business end to end. This jewellery erp software is ideal for jewellry retail stores, jewellry manufacturers and diamond merchants. Moiboo is a pre-approved vendor for PSG Government Grants so your purchase would be funded upto 80% of the cost.
The features of Moiboo software are
Whatsapp ordering
SMS Promotions
Run promotions
Sell online
Gift cards
Loyalty cards
Cloud server
Reduce pilferage
Informed purchase
Reduce overstocking
Super-fast billing
Print barcodes
Integrate Weighing Machine
Simple Accounting
E-file GST
Multi-branch management
Conclusion
Choosing the right software can be a very difficult decision. Moiboo has all the features that are required to run a jewellery business. It has a built in accounting software (i.e), you do not need a separate software for managing accounts.  To know more please feel free to chat with our consultants at Click here
Disclaimer: The given grants and eligibility criteria are provided at the discretion of the relevant government authority. You are advised to check with the relevance and eligibility in the appropriate Government websites.
https://www.enterprisesg.gov.sg/financial-assistance/grants/for-local-companies/productivity-solutions-grant
https://www.enterprisesg.gov.sg/financial-assistance/grants/for-local-companies/enterprise-development-grant/overview
Please follow and like us: