Table of Contents:
1. Introduction
2. Significant Things to Know About CNY Business Customs:
1. Wearing and Gifting Red:
2. Exchanging the Mandarin Oranges:
3. 10 Lunar New Year Gift Ideas for Your Customers:
Personalized Gift Box:
2. Leather Cardholder:
3. Cakes:
4. Desk Calendar:
5. Red Envelope with Money:
6. Gift Voucher:
7. Gift Cards:
8. Fruit Basket:
9. Nuts & Dry Fruits Baskets:
10. Chocolates:
4. Conclusion:
Introduction: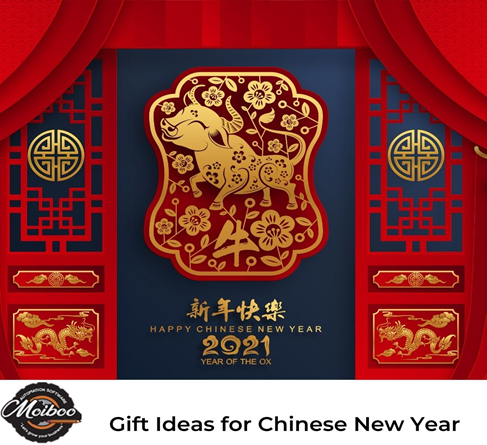 Customers are the backbone of any businesses. Without customers, it is hard for entrepreneurs to survive in the business industry. And so, it is one of the golden opportunities to thank those customers with gifts during the auspicious occasion – Chinese New Year. To speak out the truth, this is one of the brand promotion strategies too. Customers will be pleased to receive gifts from you, and whenever they need products or services from your niche, they think of you as their first choice.
Secondly, Singapore is considered a hub for global business. Many new entrepreneurs are dreaming of starting their business in this place. Hence Chinese New Year would be the right time to support those customers via gifts and wishes.
Significant Things to Know About CNY Business Customs:
Lunar New Year or Chinese New Year is a festival that carries tradition and culture. And so, businesses are also responsible for carrying forward the culture by treating their employees and customers with gifts and holidays. Chinese calendar years run based on the moon, and so it has 12months (30 days in each month). The Chinese year starts in the first half of February.
1. Wearing and Gifting Red: Not only in China but in the countries where CNY is celebrated – the red color is recognized to bring prosperity. The companies are closed during the CNY celebration (for seven days). Correspondingly, as pre-celebration in office, businesses can allow the employees to wear red color. This brings in a festival atmosphere in the office. Greeting each other with good luck is an excellent way of motivation while at work. Factually, it is important too. Depending on the financial management, the entrepreneurs can give the employees, business partners, and customers red packets.
2. Exchanging the Mandarin Oranges: It is traditionally followed to exchange mandarin oranges during Chinese New Year. The color of the fruit is bright, which symbolizes the bright future ahead. And also, it is believed that exchanging mandarin oranges is like exchanging money. Usually, two oranges are exchanged. The businesses can follow the same during the celebration in their office. It spreads happiness during the work among employees. Secondly, sending oranges as gifts to customers will surprise them.
10 Lunar New Year Gift Ideas for Your Customers:
It is always good to appreciate the customers, business partners, clients, and employees via heart-warming appreciation and gifts. Here are some of the Chinese New Year gift ideas for them.
1. Personalized Gift Box: To welcome the year of Ox along with your customers, you can give personalized gift packets to them. This is a time-consuming process, yet worth it. You need to list out the customers or employees or whomever you like to give the personalized gifts as an initial step. Later, choose the lunar new year gifts based on the category of people to whom you are going to give, and the budget is required. It would be best if you did not forget to list out the gifts that would be suitable for them. Finally, choose the niche to purchase the personalized gifts – probably a place which sells with great discounts. Ferns N Petals, Happybunch, Jadevalley, are few places online where you can get personalized gifts at an affordable rate.
2. Leather Cardholder: This is a fantastic gift idea for your customers for this lunar new year. Everyone likes a prosperous year which can bring good luck. The leather cardholder (mostly red cardholders) is considered as a symbolic representation of prosperity. This is also an affordable gift option for businesses to impress their customers. Leather wallets keep away dust. Similarly, wish your customers (through a piece of note inside the cardholder) that evil spirits will be away from them and only good will happen. Shopee, Bynd Artisan, Prada are some niches to pick a good leather cardholder.
3. Cakes: Everyone, irrespective of age, likes mouth-watering cakes. From your two years, old kids to your grandparents have a high appetite for cakes. And so, it is one of the great choices for your customers too. Similarly, there are many other baked goods also that are really mind-boggling. Now, especially for Chinese New Year, many varieties of cakes are introduced. Buying cakes of different flavors for each of the customers is really a great idea. However, check for your budget, whether it is pocket-friendly or not. Baker's Brew, BreadTalk, Janice Wong, Pan Pacific, and many other places sell delicious cakes. Order and enjoy happiness by gifting it to your customers.
4. Desk Calendar: The customized photo calendars will help the customers or employees to track the dates of appointments, seminars, or any other events. This is undoubtedly an excellent gift for working professionals. If you plan to start a new project in your business, then gifting the desk calendars with a short note about it would be beneficial. Sometimes, the desk calendars are left messy with other essential things on the desk. However, when used properly, it helps to remember significant event dates, appointments, bill paying dates, and holidays too. Shopee, Photobooksingapore.com, Myfave.com are the best places for finding customized desk calendars.
5. Red Envelope with Money: It is well known that red color is a sign of prosperity, and it also eradicates the evil spirits in the surroundings. Hence gifting money in a red envelope can bring luck to customers and you as well. The amount of money that you are going to keep inside each envelope is up to you. Purchase the red envelopes and save the money as per your ideas. Remember that "8" is considered a lucky number, and even numbers are also allowed. However, number "4" must be avoided while gifting your customers for the Chinese New Year.
6. Gift Voucher: Due to Covid-19 restrictions, people are still not allowed to gather to dine out during CNY, 2021. Hence dining gift vouchers will not be appreciated by customers. However, there are multiple choices for gifting a voucher – online shopping, food takeaways. Gift vouchers for online shopping allow the receivers to shop their favorite deal with no cash. And this is a safe way of shopping too, during this pandemic. Online platforms like Amazon offer gift vouchers and redeem cards that can be gifted to your customers.
7. Gift Cards: Though it seems to be an old custom, it is still an exciting gift idea for your valuable customers. Writing personalized wishes is the perfect way to catch up with the kindness of them. If you are going to give the cards only to a few members, then this is an excellent choice. But for a large group – it is a bit of a boring suggestion. Amazon, Wogi.sg, Simplysay.sg are some places to find the customized gift cards.
8. Fruit Basket: You can double the happiness of employees, clients, or customers by giving them fruit baskets. A fruit basket is an ideal gift suggestion that suits all the occasion. And in Chinese New Year, an orange basket is an appropriate suggestion. This will symbolize not only wealth but also health otherwise. Fruit baskets are available in online shops with great discounts. Gifting your customers with fruit baskets is a cost-effective way to grab the attention of your clients.
9. Nuts & Dry Fruits Baskets: You can welcome the year of Ox by gifting the delightful nuts and dry fruit baskets. You can also order the packets online, which would provide the hassle-free shopping experience during the covid-19 restrictions. Tonggarden, snackfirst, gardenpicks are some online shops to choose your favorite nuts and dry fruits combo.
10. Chocolates: As the spring festival is nearing and if you are still confused about the gifts to give your customers, then chocolates are the best choice. This gift will never disappoint any of the customers. Moreover, the cost would be around $15, and purchasing them wouldn't be expensive. You can also gift chocolate boxes which may cost about $50 each. Depending on the person to whom you will give the gifts – you can either opt for chocolate or the package.
Conclusion: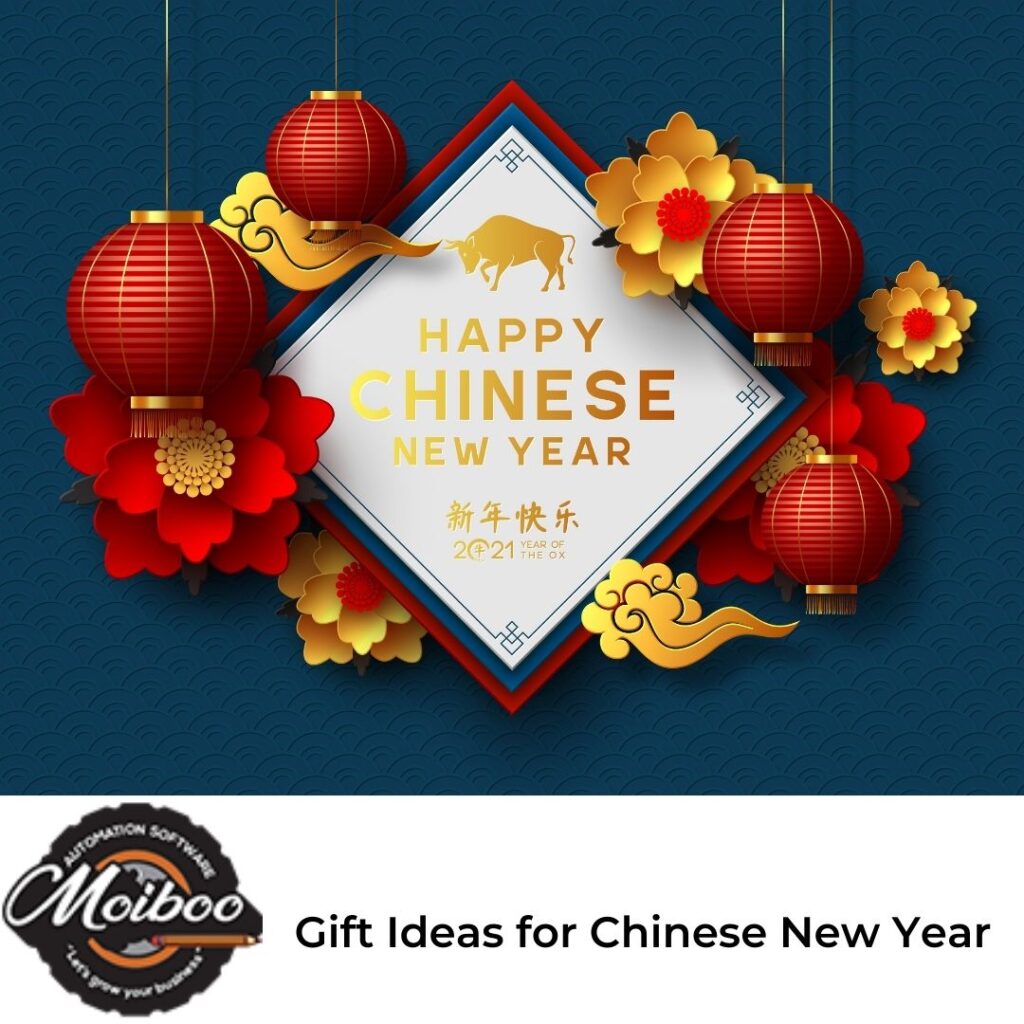 These are some of the thoughtful spring festival gift ideas for your customers. The gifts will surely impress them and help strengthen the business-customer relationship at the beginning of the year. The customers will feel delighted to receive gifts. They appreciate your efforts and interest. It is better if you could give a personal touch to gifts – personalized messages or unique packing that grabs the attention of receivers.
The Ox year must also be the good time for amplifying your business. The wishes from the customers will surely motivate you to do business in all the best possible ways.
Related topic: 6 Super Tips for Getting More Customers