Table of Contents:
1. Introduction:
2. Welcome the Year of Ox:
3. Gifts to Offer during the Chinese New Year 2021:
Red Envelope
Tea
Fruits
Health Supplements
Kids Products
4. Details About Discounts for CNY 2021:
Klook
Lazada
Pomelo
Amazon
Zalora
FairPrice
Xuan.SG
Happybunch
5. Conclusion:
Introduction: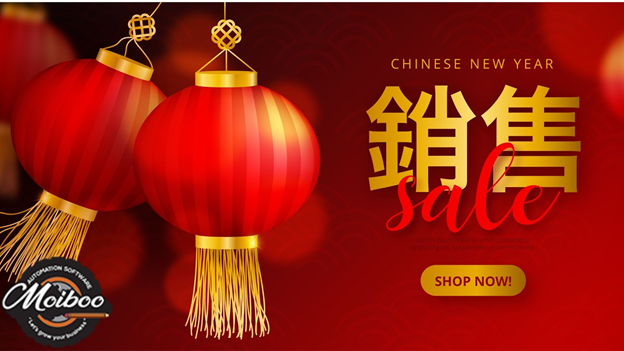 From eye-popping decorations to reunion dinners to holiday celebrations – Chinese New Year is one of the most important festivals celebrated in many countries worldwide. The CNY calendar dates vary each year, and for 2021, the festival falls on Feb 12th. Usually, the celebration is for seven days; hence in Singapore, the holidays are from Feb 11th to Feb 17th of 2021.
Apart from cleaning the house and offices, people in Singapore are also focused on purchasing gifts. And certainly, gifts add more happiness during the festival season. Moreover, who will say "No" for gifts during such auspicious days? Let us get gifts along with prosperity and good fortune.
Welcome the Year of Ox:
Now, it's time to wave goodbye for the year of the rat and welcome the year of the ox. The zodiac sign is Ox, which holds the second place in the zodiac signs order – Rat, Ox, Tiger, Rabbit, Dragon, Snake, Horse, Goat, Monkey, Rooster, Dog, and Pig, respectively. This animal is recognized for its hard work and honesty.
It is believed that firecrackers' sound will eliminate the evil spirits and enlighten the place with bright colors. However, this year, people cannot use firecrackers due to pandemic phase 3 in Singapore. But the festival mode is ON in everyone's mind. The Government has set specific safety guidelines during the festival days of CNY 2021 (due to covid-19).
– Masks are mandatory when you are going out for dinner or to any other places. People are also requested to wear the mask when they are not eating during the dine-out. You can reserve the table during peak dining hours to avoid crowds during the festival days. People in Singapore are allowed to make only one table reservations to prevent the rise of Covid-19 cases.
– There is no compromise in social distancing. Previously, many guests were allowed during the Chinese New Year days. But due to pandemic restrictions, this year, only eight guests are allowed for one host – at a time. People are allowed to visit only two guests per day.
Of course, there are no limits to enjoy with family and friends virtually.
Gifts to Offer During the Chinese New Year 2021:
Social distancing is a must to ensure that the country is safe from the spread of Covid-19. However, you can celebrate the Chinese New Year, 2021, with your loved ones via sending gifts through online shopping. You will love the happiness that is being spread through your gifts, though it is hard to be present physically near to them. Hopefully, these gift ideas will make your CNY days memorable with your near and dear ones.
1. Red Envelope:
According to the Chinese belief system red brings in good fortune – it is awesome to gift money by keeping it within a red envelope during Chinese New Year. Mostly, the red envelope is given to the children and the unmarried.
2. Tea:
People in Singapore usually like drinking tea. And there are many flavors of tea in the country. You can consider the tea bags as CNY gifts, as well.
3. Fruits:
Especially, Oranges are the best gift ideas during the spring festival. Along with luck, you can give your family and friends health too. But remember, pears are usually avoided in Chinese New Year gift packs.
4. Health Supplements:
If you think that bringing good health to older people in your family is an excellent idea, then do it during this beginning of the year. There is no doubt that senior members of the family will like healthy food supplements.
5. Kids Products:
If kids are more in number in your family or in relative's family, then gifting kids' products like toys, school supply is a beautiful idea. However, buy the gifts as per their age for them to enjoy those during the auspicious occasion.
Details About Offer & Discounts for Chinese New Year 2021:
Here are the details where you can find out some good deals at an affordable price. The below-listed stores offer discounts to – for Chinese New Year 2021. Thus, get the pack of joy with good luck.
1. Klook:
Looking for exciting offers every day during your Chinese New Year 2021? Klook would be the right choice for it. You can spin the wheel that represents fortune and get to know your deal of the day. Klook offers many incredible discounts for various fun-filled activities. The list gets huge starting from $8 off, $50 off, day 10th prize. Try your luck of the day and enjoy the CNY 2021 with lots of discounts every time you spin the wheel. In addition to this, the platform also offers many promo codes for its users.
2. Lazada:
It is hard to forget Lazada in this list. The online store offers 50% off for various products due to Chinese New Year and Valentine's day. Interested in shopping for electronics products? or like to gift outfits or health products for your family members? – Check-in to Lazada, one of the best online platforms for purchase. This is one of the Lazada discount deals – if you are new to the website and order for S$20, you can save S$10 extra via promo code. Even 90% discounts are also waiting for you in this niche.
3. Pomelo:
One of the highly recognized shops for clothes and new accessories. For your first purchase, this niche will fetch you a 15% discount. Offers for DBS users – utilize the promo code and get nearly 15% off during the purchase. Hardwarezone is a reliable online place that offers several discounts for users to shop and enjoy in Pomelo during the spring festival. Moreover, the online shopping niche also includes separate categories for CNY collections where the clothes are available for good discounts.
4. Amazon:
Do we need to describe Amazon? The niche is popular worldwide and has dedicated customers who wish to shop on this website. Now, Amazon is open for Chinese New Year discount deals too. Several categories of products will undoubtedly confuse you on which one to pick and what to leave. Need not even wait for more than a day for product delivery – it happens within two hours. Till Feb 9th,2021, you can enjoy the discounts that the shopping portal offers for baby, beauty, and personal care products. The last-minute stock up sale will never leave you with disappointments as it happens from Feb 8th till Feb 14th of this year.
5. Zalora:
Yet this is another right place to enhance your prosperity by shopping and gifting things to your beloved in Singapore. Zalora is now open with vast collections of fashion. You can make a purchase now and get the products during CNY 2021. This spring festival is the time to check out your fashion style and be lucky. Through shopping in Zalora, you can gather points and win vouchers. Login to Zalora and check whether you are fortunate to win the full redeem option.
6. FairPrice:
Like to stock up your daily grocery essentials? Then why not do it immediately? Here in FairPrice, you will get the grocery products with discounts. There are many exclusive deals for online shoppers. Sign up and get the value of $10 for your first shopping in FairPrice. This is also a deal choice for buying fruits and vegetables. Prepare a reunion dinner menu by shopping in FairPrice – it will surely be a great beginning of the year.
7. Xuan.SG:
Want to time-travel for just eating those old days snacks that are special in Singapore? Need not anymore. Xuan.SG holds lots of those things which can even kick back the snacks memories of your grandparents. But the store also stocks snacks that attract the younger generation too. You can try finding out enough snacks that every member of the family loves. Get it with incredible discounts.
8. Happy bunch:
This online shopping portal offers customized flower gift boxes. Either for corporate gifting or to surprise your loved ones – these flower boxes are more than a deal. Moreover, the store also provides free delivery on the same day of shopping, if it is done before 12.30 pm.
Conclusion:
As the Chinese New Year is nearing, it is good to know about the businesses' discounts and various offers. You can pick the one that suits you and your family the most. Moreover, if you have done shopping several days back, it is time to refresh your shopping craze by signing in any of these niches.
Business Management software in Singapore: Moiboo Software
Some Useful links : How to Increase Automotive business profit with Moiboo