If you are looking at the bigger picture in your business to become the next biggest brand in your niche, it's never too late to get started. However, in order to get a kick start, you need to get a bank loan. If you are someone from Singapore who fits within the aforementioned criteria, this blog is for you.
Singapore is the city that has always been in the news for its incremental change over the last decade. Their dominance in the digital and financial space has attracted global attention. Singapore has become a prime example of a city filled with a plethora of opportunities.
The government has stepped into the development of Singapore's digital ecosystem. It seems like they are drifting away from conventional methods and looking forward to a fruitful future by implementing sustainable strategies.
We will be covering the various loan options in Singapore and how you can qualify for them. Let's start from scratch; business loans is a term that is basically used to describe any kind of loan offered to a company by a bank. They are offered solely for business purposes, and there are several types in it.
A company can avail loans if they are short of cash or planning on expanding their business. Not every bank offers all kinds of business loans as certain banks have special policies. We will cover some of the common types of business loans below:
Table of contents:
Business loan
Temporary bridging loan
SME working capital loan
Startup business loans
How did the pandemic turn the tables for SMEs in Singapore?
The odds of banks turning down your business loan proposal:

Track record

Business ownership

Credit score

Bottom line
Business loan:
This is commonly referred to as the standard type of loan in which you need not have to offer any of your assets as collateral. The maximum allowance for repayment term is upto five years.
You can get in touch with some of the major banks in Singapore like DBS, OCBC, and UOB to avail. However, there is a catch; you will be asked to fulfill some requirements like overall revenue, previous annual year turnover, etc.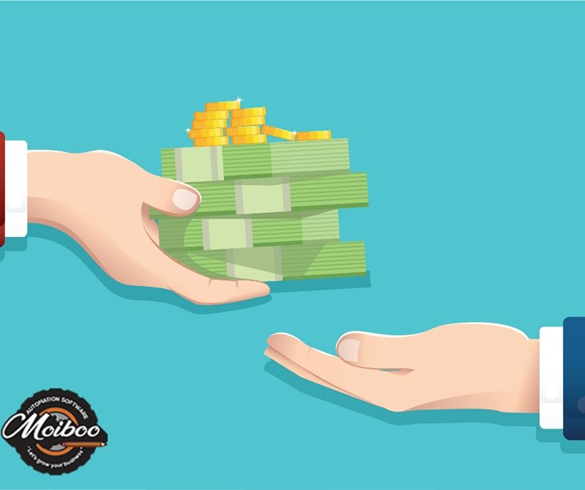 Temporary bridging loan:
A temporary bridging loan is a government-backed business financing scheme facilitated to aid businesses over the COVID-19 pandemic. In order to avail of this loan, the locals should have at least 30% ownership of a Singapore-registered company. The maximum loan amount can be inflated up to $5 million, and the repayment period will be five years.
SME Working Capital Loan:
SME Working Capital Loan is an exclusive type of business loan tailored for local SMEs with a maximum of 200 employees. Singapore's government is working closely with banks to provide financing of $1 million for businesses with a repayment term of 1 to 5 years. However, there is a catch in availing of this business loan; it is only available for SMEs registered in Singapore, and its citizens should own 30% of it.
Startup Business Loans: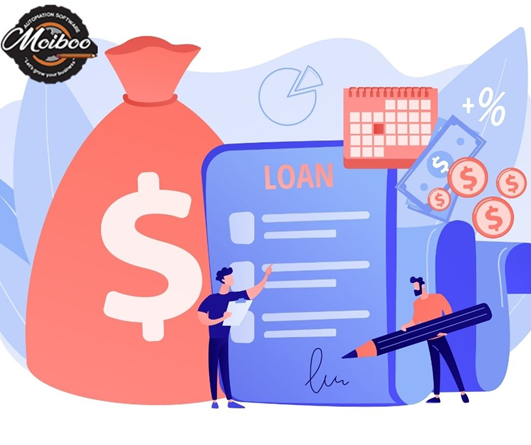 Startup Business Loan can be referred to as the toned-down version of the regular business loan. The maximum loan amount will be capped to $100,000. However, these loans are easier to avail compared to the others in this list. There is no need for a strong financial history, and companies that are in operation for a few months can make use of this loan. 
How did the pandemic turn the tables for SMEs in Singapore?
With the global pandemic in place, SMEs in Singapore was on the brink of extinction. As people were advised to stay indoors, several businesses faced their worst nightmare. As 2020 was the year of surprises, the COVID-19 pandemic played a major role in shaping the world. It is estimated that close to 8,663 businesses were shut down in the city, and the numbers don't seem to be stopping.
With SMEs being a vital source of their economy, the Singapore government has decided to step into the game. By filling in the gaps left by local banks, they could bring things in favor to the SMEs in Singapore.
The odds of banks turning down your business loan proposal:
What are the chances that the bank will successfully process your business loan? As the situation is not stable now, the Singaporean government has taken various steps to ensure that funding is sufficiently available to SMEs. Here is how you can increase the chances of your loan approval.
Track record:
Getting a business loan instantly can be a bit tricky. However, if you show your track of business records in the past, it might help to jump ahead of the queue. Even if you are well established, banks will ask for your annual revenue record as proof. 
Business ownership:
As government-assisted loans are available only for the businesses that registered in Singapore. Before availing of a business loan, ensure that your company has at least 30% of shareholders from Singapore. 
Credit score:
Credit score plays a crucial role in getting a business loan. It is the ability of a company to repay its loan, and banks consider it on a deep level. Most people confuse the personal credit score with a business loan; on the contrary, it has got nothing to do.
Bottom line:
Starting a business isn't that easy. And it's definitely not cheap. Not everyone with an innovative idea has the funding. Getting a credit line from the local bank will be an ideal way to get their business off the ground.
Planning is the key, so ensure that you come with realistic financial projections to capture the market. You don't need to build a cozy business in your early stages, and if you do so, you are definitely wasting your money.
Focus on what you need at this moment and ensure that your customers are satisfied with your services. By sticking with strategies with long term goals, you can keep a hook on your expenditure. By following the aforementioned tips, you can seamlessly get a steady flow of income.
Don't let lack of money be a hindrance from pursuing your dreams!
Become the CEO of your own company today. Good luck with your venture. 
for more details, please visit our website: www.moiboo.com
Related links : Government Schemes for Startups