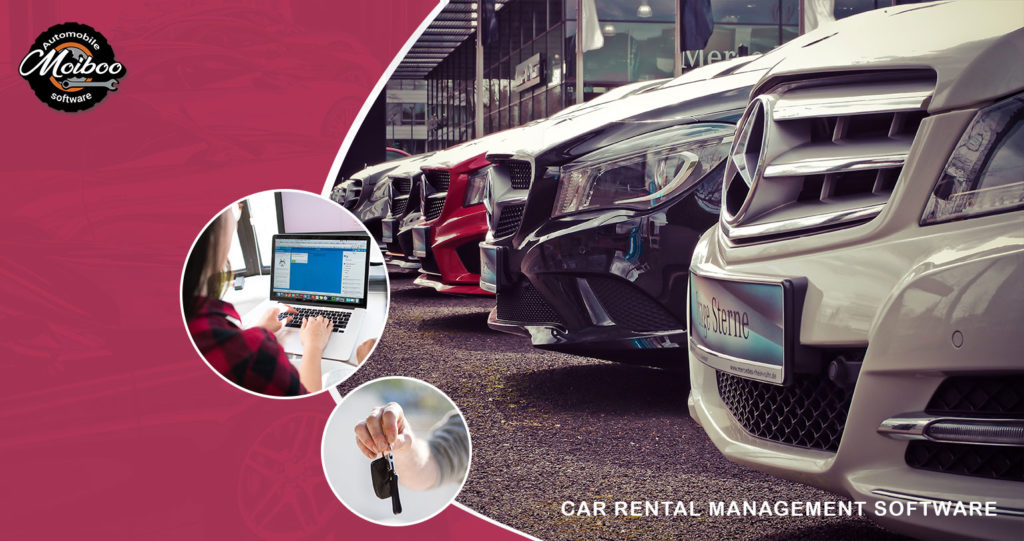 Car rental management software provides the rental business with tools that help with the operations of the business.
What functions should the car rental management have?
             Inventory Management of Vehicles
             Vehicle maintenance at regular intervals
             Licensing, registration, MOT and tax
             Vehicle insurance including due dates and restrictions
             Cost management and analysis
             Vehicle disposal
             Driver license management, including special provisions
             Booking system for pool vehicles
             Accidents and fines, plus apportioning costs to drivers
             Telemetric
             Route planning
             Logbooks and work time
             Alerts
Advantages of using car rental management software
Control over drivers and vehicles
Less time spent on tracking the vehicles
Prevent delivery delays
Excellent reporting facility
Prevent unauthorized use of vehicles
Good customer support
Lessens the maintenance costs
Tracks vehicle maintenance
Payment due dates and follow-ups
Benefits of a car rental management software
Time management
Saves time on administering the drivers and mechanics. With the GPS tracking facility, the customer can identify where the vehicle is and the driver can locate the customers. All data related to maintenance, fuel and transport are monitored. All the manual tasks are automated hence it eventually saves time.
Vehicle management
Rental vehicles need to be maintained well to avoid downtime or breakdowns. The software has reminders which can be set for the maintenance dates and the rental owner is reminded when the dates are due.
Customer satisfaction
Since there are well-maintained vehicles and most of the manual tasks are automated the customer is satisfied that he does not have to wait long hours for service. A happy customer would always like to visit again and also refer new customers to the rental company.
Which software to Choose?
There is much software for rental business but there should be a software which not only maintains fleets but integrates with other operations like document management, Vehicle management, Billing and invoicing, Customer management and Accounting. Moiboo software has all the features in one platform. It is a software which is customized for your rental business.
Features of Moiboo software
Recurring invoices
Invoicing
Vehicle management
Document management
Vendor Management
Mobile App
Accounting
Digital agreement
Fleet Management
Conclusion
Car Rental Software is an answer to all the challenges faced by the rental agencies. From the day to day operations to fleet management tracking the platform provides very many capabilities.
for more details, please visit our website: Click here
Reachautoerp is a Car Rental Management Software provider in Singapore.