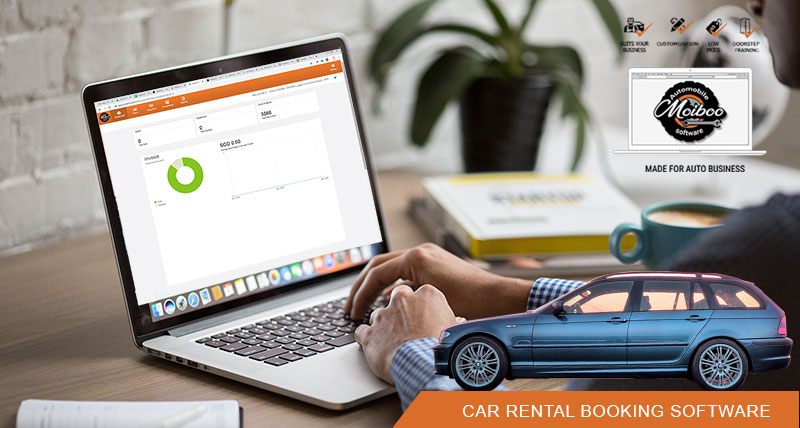 What should a car rental software do?
Accept online reservations and payments which in turn increases your customers. The customers have a hassle-free experience by automating the bookings process and since the software has integrations with payment gateways, the payments can be made online without making the customers wait for long hours. car rental software helps to increase the profit and work productivity.
It improves your fleet management wherein all the data is maintained in the software. The rental agency does not require administrative staff or messy sheets for recording the data. The rental agency can easily manage the repairs and finances of the fleet.
The invoicing, document management, agreements can all be done digitally without the use of paper. This saves both time and paper and also the need for hiring staff for maintaining the documents manually.
The software should also be capable of recording all the receipts and payments which will in turn help in finding out the true cash position of the business.
Advantages of using car rental software
The car rental software has features that can make the day to day operations of the rental agency easy.
The software can immediately tell the vehicles that are available and which are not.
It saves time and helps the rental agency stay organized.
The software can send customers receipts and invoices automatically and also automates the booking process.
It keeps a track of the dates of the bookings which avoids confusion and automates the sales process.
The cloud-based feature helps to be installed anywhere without huge investment on hardware.
The mobile App feature of the software helps the rental agency to manage its business from anywhere.
Which software to choose?
Car rental business is a fast-developing business. Rental business can be a short term that is a daily rental or a long term rental which is mainly opted by corporate companies. The payment also will be long or short term based on the rental opted. The rentals are usually opted by people who have given their vehicles for repair or awaiting for insurance claims or by those who are travelling. Moiboo software is a car rental software that has all the features that are required to run the car rental business successfully. Moiboo software helps to make the rental business a profitable business.
Features of Moiboo software
Recurring Invoices
Invoices
Vehicle management
Vendor management
Document management
Mobile App
Accounting
Digital agreements
Fleet management
Conclusion
Moiboo software will help to train and support your team at the doorstep. It handles the bookings, sending alerts, managing customers, vehicle management etc.
for more details, please visit our website: Moiboo Software
Get Free Demo: Chat with our consultant