A number of vehicles operating under a single ownership is called fleet.For eg: A number of taxis operating under a single owner is a fleet.
Fleet management refers to optimising and managing the commercial motor vehicles for work purposes. The purpose of fleet management is to ensure that the overall performance of the fleets are well maintained and the productivity is increased. It should help in running the business smoothly.
Advantages of using a Fleet Management software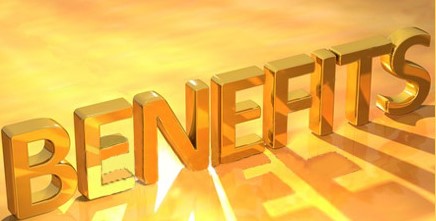 1.Driver Safety
Fleet management software has an internal tracking system whereby it ensures the safety of the drivers. It has a tracking device which makes sure that the drivers do not overspeed and cause accidents.
2.Lower Fuel consumption
Fuel tracking data reports can help in analyzing the consumption of fuel and help in making the tracking and budgeting of fuel costs easy.
3.Real-time updates and insights
The GPS tracker helps the fleet managers to know where the vehicles are and if the drivers have completed their trips and also helps to assign new trips to them once one trip is completed. This increases customer satisfaction and also valuable time is saved.
4. Increases efficiency
The reporting feature of the software provides valuable information which can be used to make important decisions, Efficiency is increased.
5.Improved vehicle maintenance
The software can automatically detect when the vehicle needs a service and prompt for an early service rather than wait for the fleet manager to check. This can help in early detection of problems and the vehicles are also properly maintained.
6.Improved customer satisfaction
Since the customer can easily make his bookings, receive notifications, get well-maintained vehicles, the customer is happy and is satisfied with the service and keeps coming back to take more service.
7.Improved route planning
With the fleet management software the fleet manager can plan his routes, vehicles and drivers accordingly without any confusion.
Top 4 Fleet management software in Singapore
Moiboo software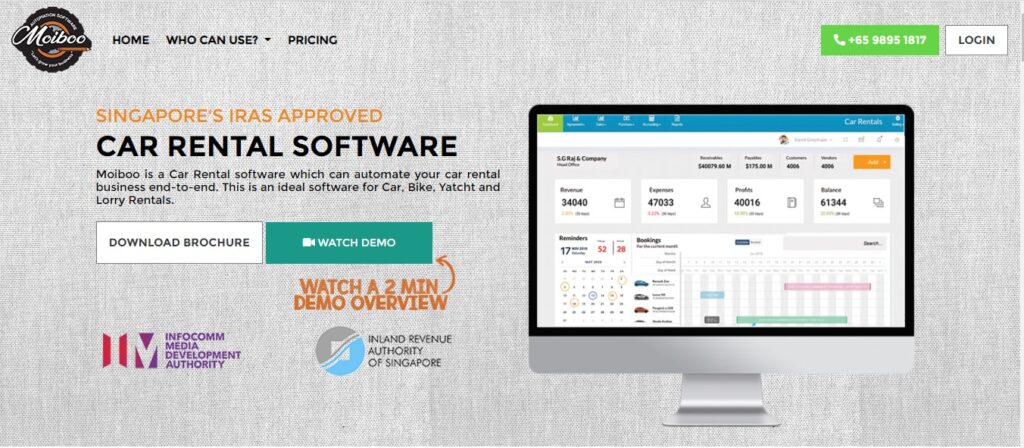 | | |
| --- | --- |
| Name | Moiboo software |
| Website | www.moiboo.com |
| Grants | Yes |
| Local office | Yes |
| Contact | +65 98951817 |
| Price | 5400 |
Features
Fleet management
Rental agreements
One motoring integration
Automatic reminders
Recurring invoices
Booking on whatsapp
Paperless invoicing
Bookings
Maintenance alerts
2Fleetio software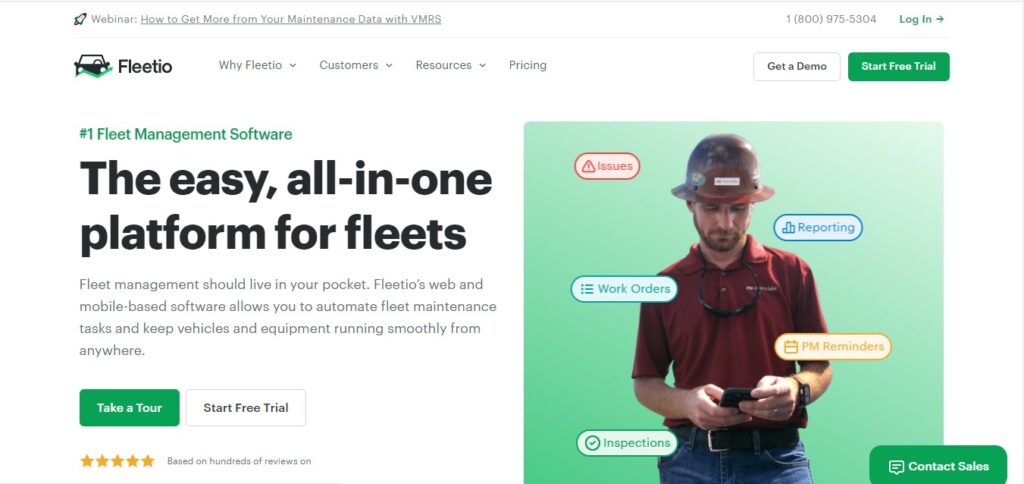 Source : www.fleetio.com
| | |
| --- | --- |
| Name | Fleetio software |
| Website | https://www.fleetio.com/ |
| Grants | No |
| Local office | No |
| Contact | 1 (800) 975-5304 85 |
| Price | $7 per vehicle |
Features
Work Orders
Parts Management
Fleetio Parts Mobile App
Inventory Tracking
Purchase Orders
Webhooks
Custom Password Requirements
3.Avrios software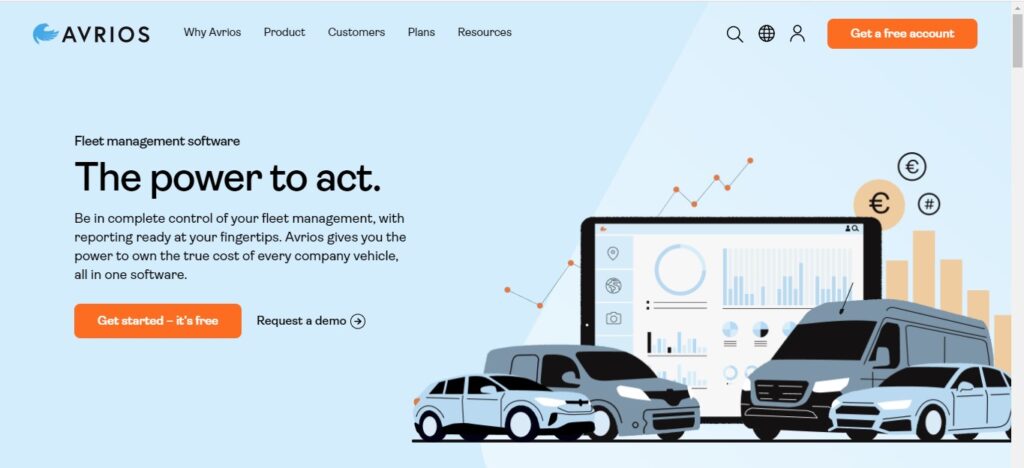 Source : www.avrios.com
| | |
| --- | --- |
| Name | Avrios software |
| Website | https://www.avrios.com/ |
| Grants | No |
| Local office | No |
| Contact | hello@avrios.com |
| Price | Need to request |
Features
1.Centralized fleet data and processes to avoid mistakes and save time
2.Task management to never miss a task or due date again
3.Limited advanced functionalities to view and try Avrios Pro
4.Fleetable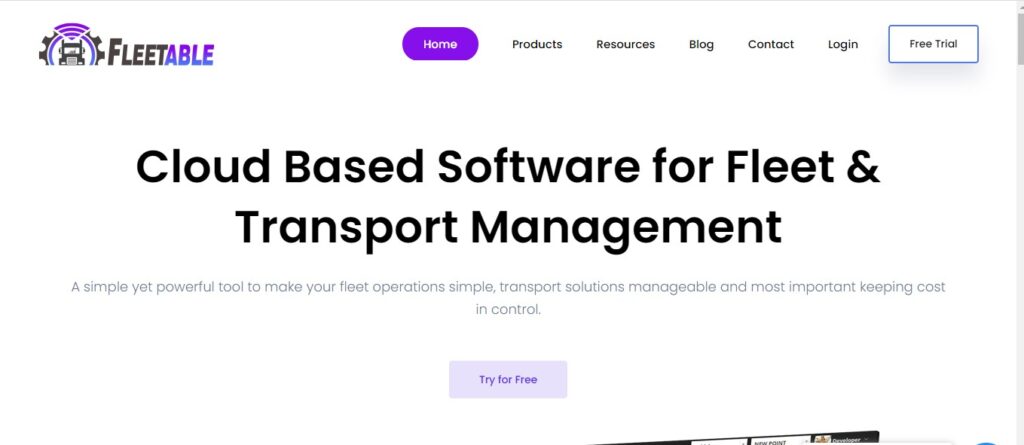 Source : fleetable.tech
| | |
| --- | --- |
| Name | Fleetable software |
| Website | https://fleetable.tech/ |
| Grants | No |
| Local office | No |
| Contact | 226 343 2825 |
| Price | Need to request |
Features
Inventory Management
Work order management
Employee Management
Dispatch Management
Fuel Management
Mileage Tracking
Routing
Tire Management
Incident Reporting
Maintenance Management
GPS tracking
Conclusion
Fleet management software helps in acccomplishing a set of specific tasks in the management relating to a fleet of vehicles operated by a company. With a proper software in place, efficiency is increased, productivity is achieved and revenue is automatically optimised.