Introduction
Singapore's bustling cityscape and scenic roads make it an ideal destination for motorcycle enthusiasts and tourists seeking thrilling adventures. If you're considering starting a motorbike rental business in Singapore, choosing the right bike models for your rental fleet is crucial for attracting customers and ensuring a successful venture.
To help you make informed decisions, we have curated a list of the top 10 motorbike models that are perfect for bike rental businesses in Singapore. These bike models offer reliability, performance, and style, catering to the diverse preferences of riders exploring the Lion City.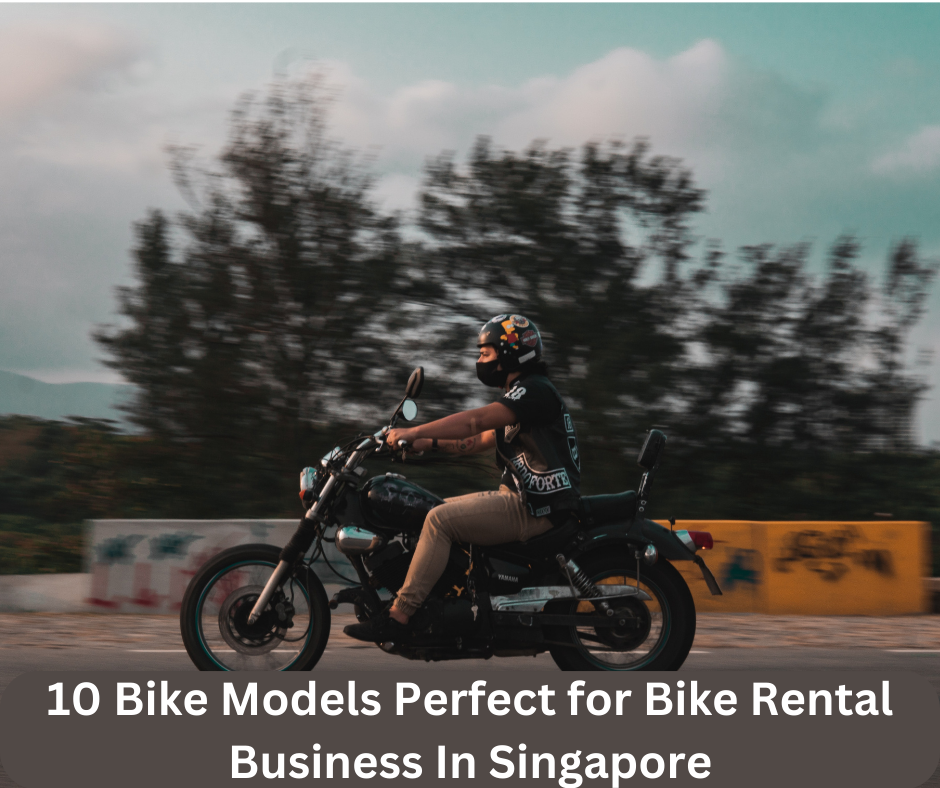 List Of 10 Bike Models
Honda CB400X
The Honda CB400X is a versatile and popular choice among riders in Singapore. With its adventure-touring design and comfortable riding posture, this bike is perfect for exploring both urban areas and scenic routes. Its smooth handling and powerful engine make it a favorite among adventure-seeking tourists.
Yamaha MT-03
For riders who crave an adrenaline rush, the Yamaha MT-03 is an excellent option. This naked street bike offers a combination of performance and agility, making it a thrilling choice for navigating Singapore's bustling streets and highways.
Kawasaki Z650
The Kawasaki Z650 is a well-rounded and sporty bike that appeals to a wide range of riders. Its comfortable ergonomics, responsive engine, and sleek design make it a popular choice for both beginners and experienced riders.
BMW G310GS
Adventure tourers will find the BMW G310GS to be a reliable companion. Its compact size and agile handling allows riders to explore Singapore's diverse terrains, from city roads to scenic trails.
Suzuki SV650
The Suzuki SV650 is a versatile and budget-friendly option that offers a great balance between performance and comfort. Its V-twin engine and sporty design make it an attractive choice for riders looking for an exhilarating experience.
KTM 390 Duke
The KTM 390 Duke is a dynamic and powerful naked bike that's perfect for urban riding and weekend getaways. Its lightweight design and aggressive stance make it an eye-catching choice for adventurous riders.
Harley-Davidson Street 750
For those seeking an iconic and classic cruiser experience, the Harley-Davidson Street 750 fits the bill. Its comfortable ride and impressive torque make it an excellent choice for leisurely rides around Singapore's scenic spots.
Ducati Scrambler Icon
The Ducati Scrambler Icon combines style and performance, making it an attractive choice for fashion-conscious riders. With its retro-inspired design and capable engine, it's an attention-grabbing option on Singapore's roads.
Triumph Bonneville T100
The Triumph Bonneville T100 is a classic and timeless motorcycle that exudes elegance and charm. Its comfortable ride and nostalgic aesthetics make it a popular choice for riders seeking a touch of vintage flair.
Vespa Primavera 150
For those who prefer a twist on two wheels, the Vespa Primavera 150 is an iconic scooter choice. Its stylish design, ease of use, and fuel efficiency make it perfect for zipping through Singapore's traffic with style.
Conclusion
Selecting the right motorbike models is a crucial step in establishing a successful bike rental business in Singapore. Each of the ten models mentioned above offers unique features and advantages, catering to different rider preferences and needs. Consider the target audience and the types of experiences your rental business aims to provide while curating your fleet.
Offering a diverse range of motorbike models, from adventure-touring bikes to classic cruisers, will attract a broader customer base and ensure a memorable riding experience for all. Moreover, you can leverage the popularity of iconic brands like Harley-Davidson and Triumph to attract enthusiasts seeking an exclusive and high-end experience.
With the right selection of motorbike models, exceptional customer service, and strategic marketing, your bike rental business can flourish in Singapore's competitive market. So, start your engines, gear up, and get ready to provide riders with the ultimate two-wheeled experience in the Lion City!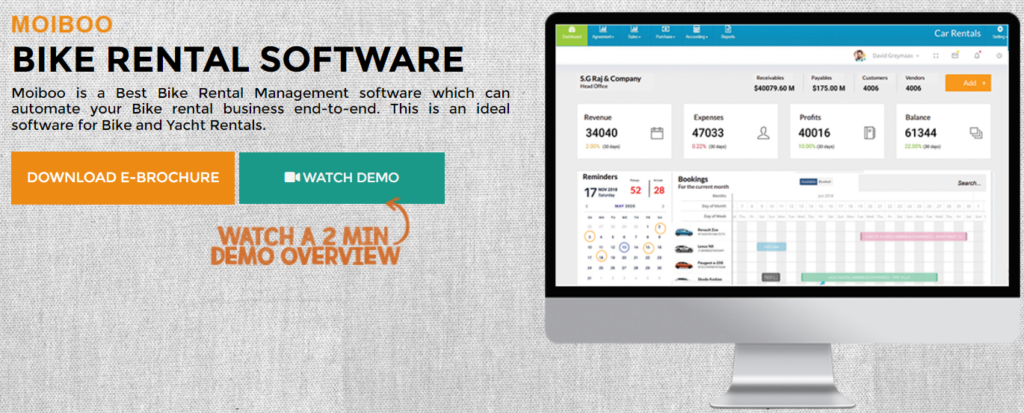 Discover Moiboo, the pre-approved software solution tailored exclusively for bike rentals, making you eligible for the PSG Grant. With Moiboo, streamline and automate your operations effortlessly, propelling your business to new heights.
Unlock the power of seamless operations with Moiboo's bike rental software, meticulously optimizing every step of your workflow for utmost efficiency and effectiveness.
To fully grasp the vast benefits this software offers, we warmly welcome you to request a free demo.
Embark on your transformative journey with Moiboo's bike rental software today. Schedule your free demo by contacting our dedicated team at +65 9895 1817. Let us demonstrate how Moiboo can elevate your dealership's efficiency and success, all while perfectly aligning with the requirements of the PSG Grant.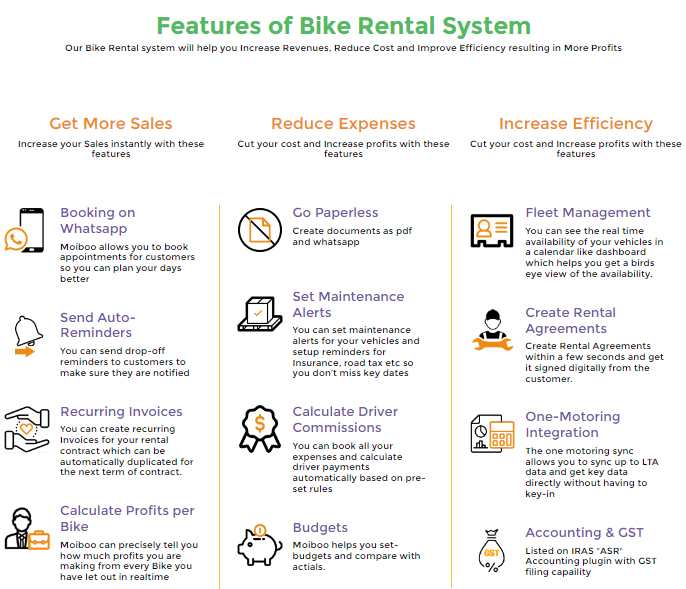 FAQ:
How can I promote my bike rental business to tourists?
To effectively promote your bike rental business to tourists, focus on establishing a strong online presence through a user-friendly website and active social media accounts showcasing stunning visuals and engaging content. Implement local SEO strategies to rank higher in search engine results for bike rentals in your area.
Collaborate with local hotels, tour operators, and travel agencies to offer package deals and recommendations to tourists. Provide exceptional customer service, maintain well-maintained bikes, and offer competitive pricing to ensure positive reviews and word-of-mouth recommendations.
Utilize online advertising and targeted marketing campaigns to reach potential tourists planning their trips, and consider offering guided bike tours or maps highlighting popular tourist routes and attractions.
How much does it cost to rent a bike in Singapore City?
The cost of renting a bike in Singapore City can vary depending on factors such as the type of bike models, rental duration, and the rental company. On average, basic city bikes and standard bicycles can be rented for around SGD 10 to SGD 20 per hour. Electric bikes (e-bikes) may cost slightly more, ranging from SGD 20 to SGD 40 per hour.
Some rental companies offer discounted rates for longer rental periods, such as half-day or full-day rentals, which could be in the range of SGD 30 to SGD 60 for standard bikes and SGD 50 to SGD 100 for e-bikes. It is advisable to check with specific rental companies for their current rates and any additional charges or promotions.