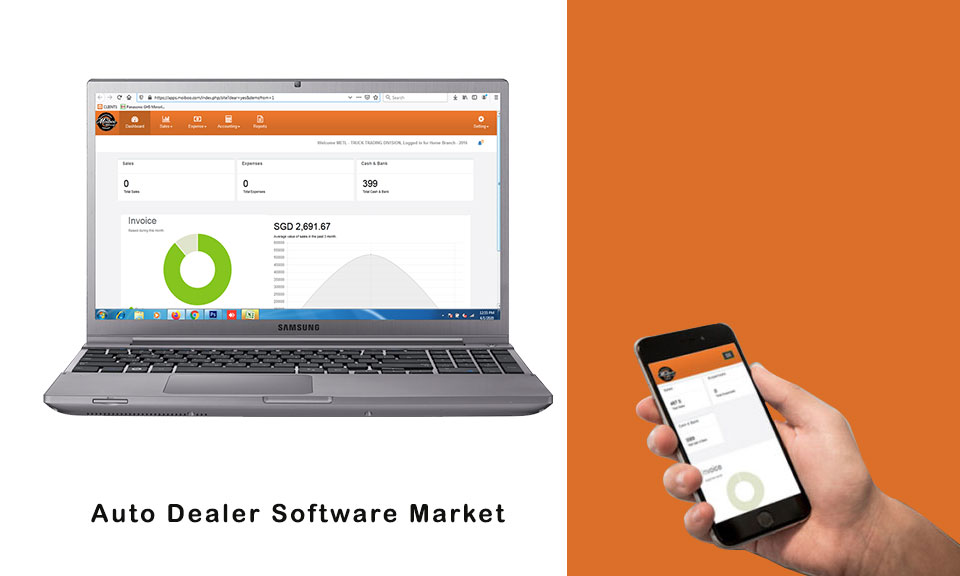 The auto dealership is a business that sells new or used vehicles at a retail level based on a contractual agreement with the auto dealer and the buyer. Technological developments in the areas of sales tracking, inventory management, customer database management, commission calculations, etc. have led to the growth of the auto dealer software market. The auto dealers have adopted the auto dealer software to adapt itself to the technological advancements and stay ahead in competition with other auto dealers.
Division of the Auto dealer software market
The market is classified based on the type of software or region wise.
Based on the software type it is
DSM Software
CRM Software
Marketing Software
Other software
Region-wise the Auto dealer market is classified into
North America
Europe
Asia Pacific
Latin America
Middle east
Africa
The auto dealer software market is a huge market as the dealers look for an easy and efficient way to manage their business. They need software that can handle the day to day activities of the auto dealership.
Though there are many software solutions in the market you need a solution that gives all the features integrated into one platform. Moiboo auto dealer software is a cloud-based software customized for the auto dealer business. 
Features of Moiboo software
Digital agreements
Invoicing
Consignments
Profit per car
Multi-currency
Vehicle management
Purchases
Document management
Mobile App
Commission calculation
Accounting
Floor credit management
Advantages of Auto dealer software
The software helps in managing the appointments and increases the sales through better management of the business
It helps in easy management of the customer data. The service dates for the maintenance or the insurance due dates can be easily reminded to the customer.
The software helps to build a good rapport with the customers.
There is the transparency of reports in the software which helps in making important decisions
The cloud-based feature and the mobile App feature helps the auto dealer to manage the business from anywhere.
Conclusion
The auto dealer software should carry all the aspects of the customer database. A complete backup of the previous transactions, the applicable due dates be it service due dates or insurance premium reminders the data should be available. The main advantage of the software is that it reduces manual labor and time taken for admin related activities. It is a boon to the dealership business.
for more details: Moiboo Software