Starting a business can be an exciting and challenging endeavor. The goal of a startup is to grow rapidly and eventually become a successful and sustainable business. In recent years, the term "startup" has become synonymous with technology companies that are disrupting traditional industries with new products and services. In this blog, you will get some best start-up business advice and tips for entrepreneurs.
Table of Contents:
1. Introduction
2. Business Criteria that Entrepreneurs Must Implement
3. Checklist to Pursue Before Starting a Business
4. List of Successful Startup Businesses in Singapore
–Agriculture
-Online Business
-Laundry
-Supplying Customized Diet Meals
-Elderly-Care or Child-Care Services
-Advertising
-Freelancing
5. Legal Formalities of Establishing a Business in Singapore:
6. Conclusion
Introduction:
Searching for tips to start a business?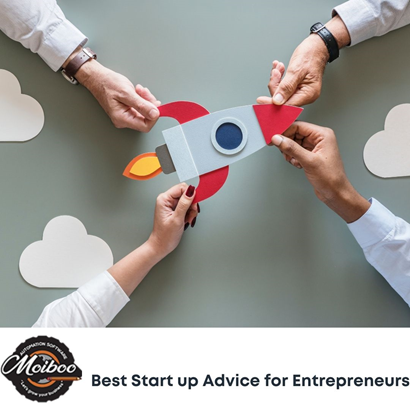 There are tons of startup business tips loaded on the internet. Looking one after another you will end up doing nothing. But what exactly works is – implementing those tips and advice in your business. starting a business takes time, effort, and dedication. Be prepared to work hard, take risks, and learn from your mistakes.
Here we shall walk through the advice and tips that are suitable for startup entrepreneurs.
Business Criteria that Entrepreneurs Must Implement:
Before becoming an entrepreneur, you must check whether or not you possess the entrepreneurial criteria.
Below given are those parameters. Question yourself whether you have those qualities or not. If not, then build those before stepping into the business.
– Building a business is a long-term process that certainly demands a passion for work. Hence, entrepreneurs must thrive by loving their work. Without it, one cannot pursue happiness in business.
– Are you running behind technology? In this competitive era, without technology, none of the business can survive. Startup entrepreneurs must update themselves with technology to handle the business with ease.
– Are you conservative in asking for ideas? It is not required to implement all the ideas that you have heard. But it is more important to listen to the ideas. Only after this can you judge whether those concepts will fit your business upliftment.
– Do you like to give excuses frequently? Then business is not the right choice for you. Clients expect the projects to be done on prompt delivery time. Dedicated entrepreneurs will not face clients with excuses.
Checklist to Pursue Before Starting a Business:
It would be exhilarating to begin a business. There are many steps involved in the process – selecting the name of the business, checking for financial backup, creating a plan, etc. You may end up forgetting one or two from the checklist. Hence here are the entire things that must be noted even before starting a business.
1. Select the business name. It might sound casual, but its name defines the whole business process. Hence selecting a business name is an overwhelming step for any entrepreneur. Your customers will recognize you via the business name, so be choosy.
2. Is the business plan ready? You may ask if a business plan is vital before entering into it. Yes, it is absolutely significant. If you create a proper end-to-end business plan, you can figure out the loopholes in it. It will be helpful to try another working business model or to make changes to the existing one.
3. Are you financially ready? Apart from initial investments, you will require cash flow – to meet the daily expenses, appoint skilled employees, and many other things. So be prepared for it.
4. Did you have a consultation with a legal advisor? If not, book an appointment immediately. By getting legal advice, you will get educated about the government schemes & policies for startup businesses, legally do's and don'ts involved in a trade, steps to get a business license, and tax exemptions.
The checklist continues with registering the business, opening a bank account for handling business transactions, and getting assistance from the digital marketing team to kick-start your trade online.
List of Successful Startup Businesses in Singapore:
If you are going to start a business in Singapore, it is essential to explore the country's opportunities.
1. Agriculture:
As per reports, nearly 7% of food products are cultivated within the country, and the rest is imported from its neighboring countries. People are now exploring techniques to grow organic roof-top vegetables and fruits. There are only 220 licensed farms in Singapore. Thus, it is one of the golden business opportunities for businesses in Singapore.
2. Online Business:
Not only in Singapore but also in the entire world – the capital required to start an online business is less than physical shops. Especially, e-commerce shops can make profits in Singapore. You can explore creative ideas based on this and research products that are in demand.
3. Laundry:
If you are looking for low-investment business ideas, laundry is an excellent small business in Singapore. As per statistical data, more than 30,000 laundry companies started in Singapore in 2014 and 2015. The two types of laundry enterprises in Singapore are coin-operated and retail. Nearly 70% of the laundry system is retail-operated. The remaining 30% is coin-based. This requires less investment as the machines are self-operated and zero cost for recruiting staff.
4. Supplying Customized Diet Meals:
Eating healthy food is essential worldwide. Customized healthy food delivery is trending among Singaporeans recently. Preparing customized nutrition-rich food for customers based on their dietary requirements and delivering it is undoubtedly a great business idea.
5. Elderly-Care or Child-Care Services:
Healthcare for older people is growing in demand in Singapore as the population of aged citizens is higher. Undoubtedly, this is a profitable business, but one must ensure to provide it with utmost care. Similarly, most of the parents are working members. They are seeking an excellent & secure place to leave their children while they are at work. Childcare is also a good business idea that must demand professionals.
6. Advertising:
This is a B2B business that creates a win-win situation for both parties. It is well known that Singapore is a business-friendly country. There are thousands of companies that are already running successfully, and numerous startups are also emerging in the country. Suppose you start an advertising business to promote the client's business online and get paid for it. In turn, their trade will get promoted among their target audience group. The added advantage is, the digital advertising business costs low-investment.
7. Freelancing:
All you need is a computer with a proper internet facility to be a freelancer. If you are a talented graphic designer, then search for freelance graphic designing opportunities. You can work as an employee and still pursue your business as a freelancer. Whatever may be your area of specialization, you can search for a freelancing business in that niche.
Legal Formalities of Establishing a Business in Singapore:
If you want to register your company in Singapore and search for the procedures – Here are the details.
To register the company, you must have shareholding, capital, directors for the company, registration address, and the company name. The shareholders of the company may vary from 1 to a maximum of 50.
The shareholders can be individuals or any other company (Foreign entities are also allowed without any restrictions). Secondly, the minimum capital investment must be at least S$1. Later it can be increased as per the business demand. Both – the citizens of Singapore & foreign residents in Singapore can be the directors of the startup company that is being registered.
The registered address within Singapore is required as a company's registration document. Finally, to proceed with the registration process, a company's name is essential. Apart from these requirements, the company must have appointed a secretary.
The company registration process involves three steps. The first step is the company's name approval. While choosing the company name for your startup, keep these criteria in mind. In Singapore, no two organizations must share the same name. Hence search for different company names to get approval quickly.
Similarly, the approval process also checks whether there is any other company reserved for the same name. Secondly, for the company's registration, the businesses must hold proper valid documents that ACRA demands. So, you must prepare the documents. And the final step is the registration of the company.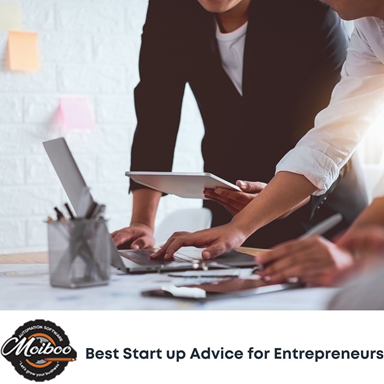 ACRA requires the following documents:
– Company Constitution clearly explains the roles and responsibilities of the company. It includes everything from directors of the company to shareholders and a lot of other niche details. The company (in Singapore) must function according to the Company Constitution of Singapore given by ACRA.
– The identification & residential details of the shareholders of the company.
– According to "Signed Consent to Act," as secretary of the company and director of the company.
It may cost around S$15 for the company's name approval and S$300 for the registration process totally. After submitting the appropriate documents, you shall wait until you get the notification about the registration process status.
Conclusion:
It is not an easy task to start a business. Yet, it is not impossible too. All you need is patience to excel in business strategies. You must be open to changing the business plan if the existing ones happen to fail due to evolving trends. You must also be clear about your target audience.
Promoting your trade without knowing the audience is a waste of money. Hence read the tips given in this niche that support startups to make their trade profitable. Hopefully, this article will assist newbie entrepreneurs in becoming successful businesses.
for more business-related details visit: www.moiboo.com or Contact +65 9895 1817
FAQS:
How do I make my startup business successful?


Making a startup business successful requires a combination of factors, including hard work, dedication, innovation, and smart business strategies, these factors will help to achieve success in your business.
Here are some tips to help you make your startup business successful: Have a clear vision, Develop solid business plans, Understand your target market, Build a strong team, Focus on customer satisfaction, Embrace innovation, and buy automation software like Moiboo to empower the business to function efficiently.

How to start a business plan?
A business plan should be updated regularly as your business grows and develops to the next stage. Be prepared to make changes as needed, and seek advice from professionals such as attorneys, accountants, and business advisors to ensure your business plan is thorough and accurate.
The major factor for startup success
Targeted marketing: Successful startups understand their target audience and develop targeted marketing campaigns to reach them. This includes using social media, email marketing, and other digital marketing techniques to reach potential customers
Requirements to start a small business?
The requirements to start a small business can vary depending on the type of business and the location. Starting a small business can be a complex process, and it's important to seek guidance from professionals such as attorneys, accountants, and business advisors to ensure you are meeting all requirements and setting your business up for success.