If you are wondering how to make money with YouTube, look no further. As half of the internet engagement is from YouTube, about 500 hours of video are uploaded to YouTube every minute. With the penetration of digital platforms, YouTube is no longer an entertainment site. It is a great place to make a living. In this post, we will share some of the best-proven strategies in this game to make money on YouTube.
YouTube is the perfect place for those who love being watched, and as there is a way to make money from it, several people have cashed in on this platform. YouTube has become a spot for every major business as they find immense monetary value in it. With its plethora of revenue streams, it also helps to reach a wider customer base.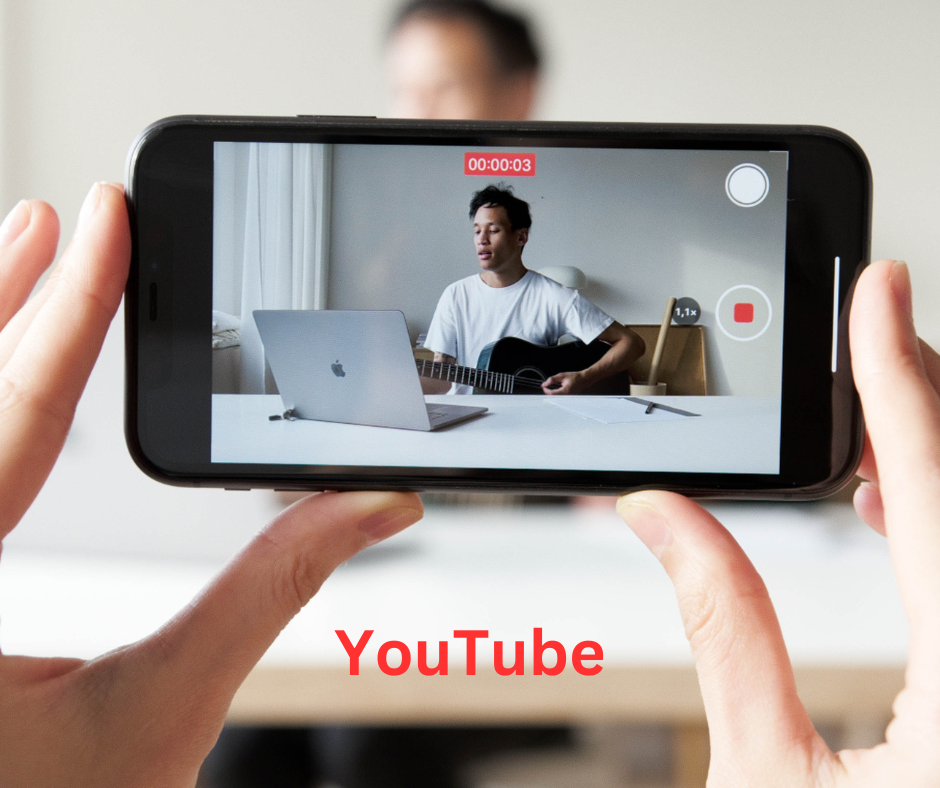 By using YouTube as a promotional outlet for your products or services, you will deal with the kind of profit you are interested in the shortest turnaround time.
Once you realize the opportunities in the digital sector, you will not be disappointed. This blog dives deep into effective strategies to streamline the massive potential and boost your overall revenue.
Identify your view persona:
To create an impact in the digital space, you need to find your target audience. This strategy will help you devise a strong and effective monetization strategy for your channel. Persona on YouTube slightly varies from the traditional business persona, and digital platforms offer a better opportunity for businesses.
If you are an entrepreneur interested in personal growth and business challenges, you can find effective ways to reduce business costs. As you will have unlimited opportunities to tailor your content, you can significantly increase the chances of conversion on YouTube.
Here's what you Need to Create a Successful Video with High Monetary Potential:
It is recommended that you use VidlQ or TubeBuddy to research the ideal keywords for your video.
Conduct in-depth research in your niche and collect reliable information from trusted sources.
Hire a professional editing team/editor to enhance the visual experience of your video.
Make use of the SEO tools available in the market to get maximum reach.
How to Establish a Product Conversion Path:
If you are keen on making money from YouTube, it is crucial that you establish a strong conversion path for your channel. Focus on leveraging conversion opportunities into successful leads. Your conversion path should be in coherence with the other lead generation channels like blog posts, social media, etc.
By tailoring your content accordingly, you will be able to grab a major share of the market. Your extra efforts in strengthening your strategies and channel will result in huge returns.
Create a Channel Under a Specific Niche and Monetize it:
One of the effective ways to make money with Youtube is to develop a themed channel that caters to a particular set of enthusiasts. When people think of having a YouTube channel, they paint a mental picture of a full-fledged video content creator speaking to the camera. However, several channels on the platform have flipped this mindset and have opened up a whole new range of immersive content.
With the rise in user engagement over the past few years, you can seamlessly make passive income from YouTube. Apart from uploading a channel full of video content, focusing on a specific topic or theme, you can incorporate content from other channels. However, you need to ensure that you don't breach any policies and guidelines of YouTube. The Irish Times recently released a list of the highest-paid YouTubers.
Here are a few things that you need to know from the article.
Ryan Kaji also known as the "Child Influencer" has made $29.5 million from this YouTube channel. His popularity in the virtual space also got him the opportunity to sign a multi-million dollar deal for Nickelodeon.
Jeffree Star is an American YouTuber and a former singer who quit her job and started her makeup tutorials channel on YouTube. She made around $15 million from her channel and has become a global phenomenon since then.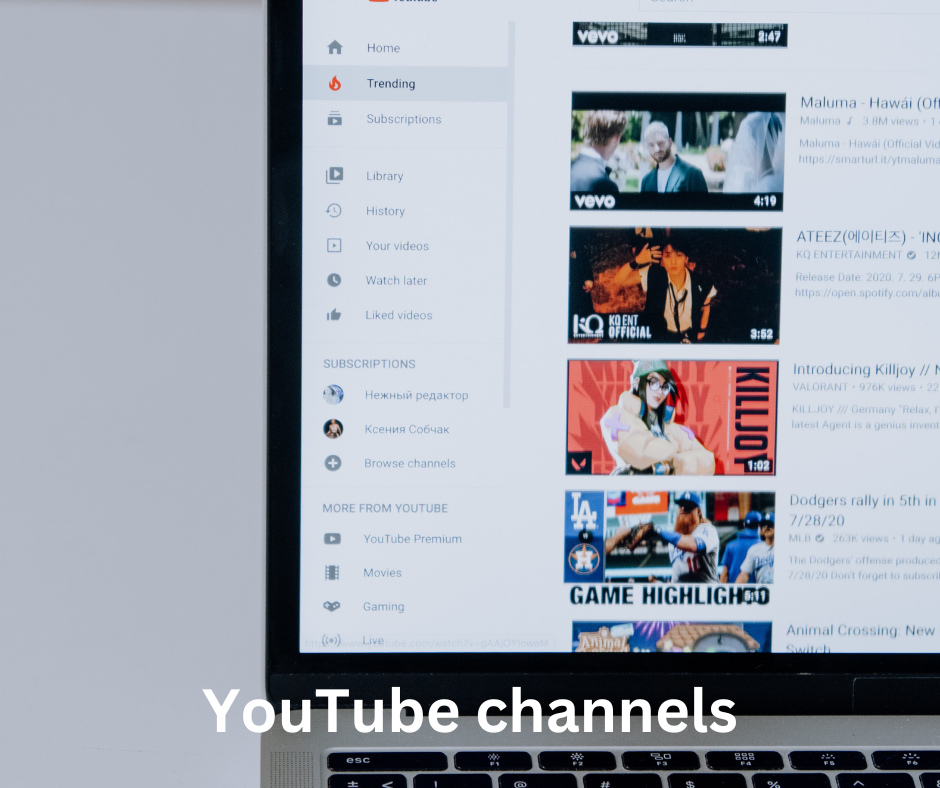 Learn about YouTube's Partner Program (Ad revenue):
What is the YouTube Partner Program? What makes it so important that it deserved a section in this article?
In order to monetize your YouTube video, you need to run ads on it. For a majority of YouTubers, this has proven to provide a steady stream of income. Here are the minimum eligibility requirements that one needs to check in order to join this program.
His/Her channel needs to have clocked a minimum of 4000 hours of overall views in the past 12 months.
Apart from the watch hours, they need to have a minimum of 1,000 subscribers to monetize their channel.
A person has to be over 18 years of age to apply for the YouTuber's partner program.
Now that you have joined the program, you need to brainstorm on maximizing your earnings. Here are some handpicked suggestions from the pioneers in this niche that will help to boost your overall revenue.
The key is to insert ads manually in crucial spots of the video. If an ad is inserted in the middle of a sentence or a critical segment in a video, it will play a major role in hooking the audience to the screen.
Ensure that the users do not run out of content to watch on your channel. Numbers play a major game on YouTube. Although most people consider it a myth, it increases your channel's overall success rate as it seamlessly works well with its algorithm.
Join Hands with Sponsorships:
Most people consider sponsorships as nothing more than just offering freebies. However, there is a lot more than meets the eye. By joining hands with global/local brands, you will be able to enhance your channel's visibility to a wider audience. Usually, brands pay YouTubers extremely well to promote their products as it helps them to achieve business goals. Influencer marketing has taken a new shape in this digital age with the growing number of channels.
There are tons of opportunities for sponsorships from mainstream industries like makeup, fitness, tech, etc. By showcasing your skill and expertise, you will be able to pull off a great trick using this strategy and can stock up your revenue. However, the revenue is based on the quality and popularity of your channel. Here is how you can boost your revenue with sponsorships
Selling Merchandise to your Subscribers:
Selling merchandise to subscribers has become an instant hit in the market. As a result of this immense reception, developers at YouTube have designed an exclusive section on Youtube to sell merchandise. If you are a popular YouTube creator with a considerably large fan base, this is the strategy for you.
You can get started from the bottom level and gradually make your way to the top to get a consistent income from it. In order to get a perspective of its success rate, here are a few YouTubers who have successfully pulled this trick.
PewDiePie:
PewDiePie is estimated to earn around $6.83 million from merchandise sales. With his humungous 105 million subscribers, the products are sold out within a few minutes. Although he is a well-known face in the video games niche, he has made a brand for himself.
Report of the Week:
Report of the Week is another YouTube channel known for its merch sales. They make around $3.1k consistently every month by selling custom merch to their loyal fans if they had successfully established on the platform with enough loyal fan base.
This is a highly reliable monetization strategy for you.
Tips to Maximize Your Earnings by Selling Merchandise:
Ensure that you have a huge subscriber base.
Ask yourself the critical question – "Does your subscriber demographic require merchandise?"
Create a catchy and custom tagline for yourself.
Ensure that your products are priced reasonably.
Keep control of the stocks to increase the demand.
Take a look at YouTube's guidelines and FAQs to learn more. Although there are no shortcuts to earning money, you can make use of the numerous opportunities scattered all over the internet to establish your footprint on digital platforms.

If you're searching for software for your business, Discover the power of Moiboo automation business software, it's a PSG Grant pre-approved solution for your business. Automate your operations from start to finish. Request a free demo today! Contact us at +65 9895 1817 for more information.