The household that took the world by storm immediately after the COVID-19 pandemic is the Zoom meeting. It has become a popular synonym in the mainstream market where millions of people use it on a daily basis. With a simple-to-use, minimalistic user interface, and a freemium model, they dominated the market pushing back the pioneers. Zoom ended 2020 with an unbelievable increase of 354% increase in its user engagement.
Zoom meeting has successfully expanded the market, breaking down several boundaries that existed and have given rise to a new verb "We will Zoom" from the users. The lockdown unlocked the doors for the Zoom product as it took over the market in a full-blown sweep.  
Where Did Everything Start?
Zoom has emerged as one of the most successful video conferencing apps in the market. Eric Yuan, the mind behind the app, is a Chinese-born software engineer. Initially, he faced doubts from several investors as major players like Microsoft and Cisco dominate the market. His interest in developing a video conferencing app peaked when he had to travel long distances to meet his now-wife in their past.
He always believed that demand for mobile software would increase in the business world as it enhances usability in real-life scenarios.
Mr. Yuan didn't intend to create the Zoom meeting app for the masses in the mainstream market, but the lockdowns raised the stakes. Although the app faced a downpour of privacy complaints in the first quarter of 2020, it bounced back even stronger.
As of March 2020, they had over 200 million active users on a daily basis and have penetrated almost every sector in the market including Yoga/Fitness instructions, casual meetings, classrooms, and business conferences. Zoom increased its scrutiny over the months as the number of active users climbed to 10 million by the end of 2020.
What Happened After the Massive Uptake?
Several hackers tried to give a direct hit to its reputation as they attempted to hijack the meetings and exposed their security flaws. Zoom lets its users create custom URLs for their meetings. It can also be under an organization, and that emerged as a serious flaw in their system by which anyone could pose as a fellow employee.
Hackers manipulated these meeting links and sent malicious invitations to their victims as a part of their phishing attacks. By appearing as a legitimate member of an organization, they were able to steal the valuable credentials of several people which includes their sensitive information.
            Zoom meeting app also found itself sandwiched between major political scrutiny for its ties with China. Business analysts have decided that a majority of revenue for Zoom comes from business customers as video conferencing apps have become the need of the hour. As every organization is looking for an effective platform to establish seamless connectivity with its employees, Zoom is the one they could rely on.
As the situation demanded remote work, things have become more challenging for Zoom. The pioneers in this niche have started to pour resources into their products to grab their slice of the market. As the stakes got bigger, Zoom was forced to overcome its reputational blows to control the momentum.
Will the Massive Growth Continue in the Post-Pandemic Era?
            As customers kept flocking to their Zoom, they were able to deliver a stellar user experience. Several business analysts changed their minds about the Zoom meeting app's ratings as attributed to the requirements and expectations of the massive influx of customers.
As several companies have started to migrate from traditional workspace to remote work, growth opportunities are still high for Zoom meetings. Their customer metric surged beyond the scale as they ended the first quarter of 2020 with a total of 265,400 enterprise employees. Here is a graphical representation of their growth in the aforementioned time frame.
Zoom's stock value has been bombarded with exponential numbers as reports have concluded that it closed at an all-time high of $223.87 in the market on June 3. Furthermore, it exhibited a massive inflation of 200% from %68.04 in Dec 2019.
Although the platform was highly criticized for its security flaws, its user engagement seems unstoppable. The flood of complaints has forced them to ramp up their security protocols, including the integration of end-to-end encryption.
With their end-to-end encryption feature, they will be able to balance user privacy without compromising vulnerable groups' safety. They will also be able to ensure the safety of children and potential victims of hate crimes.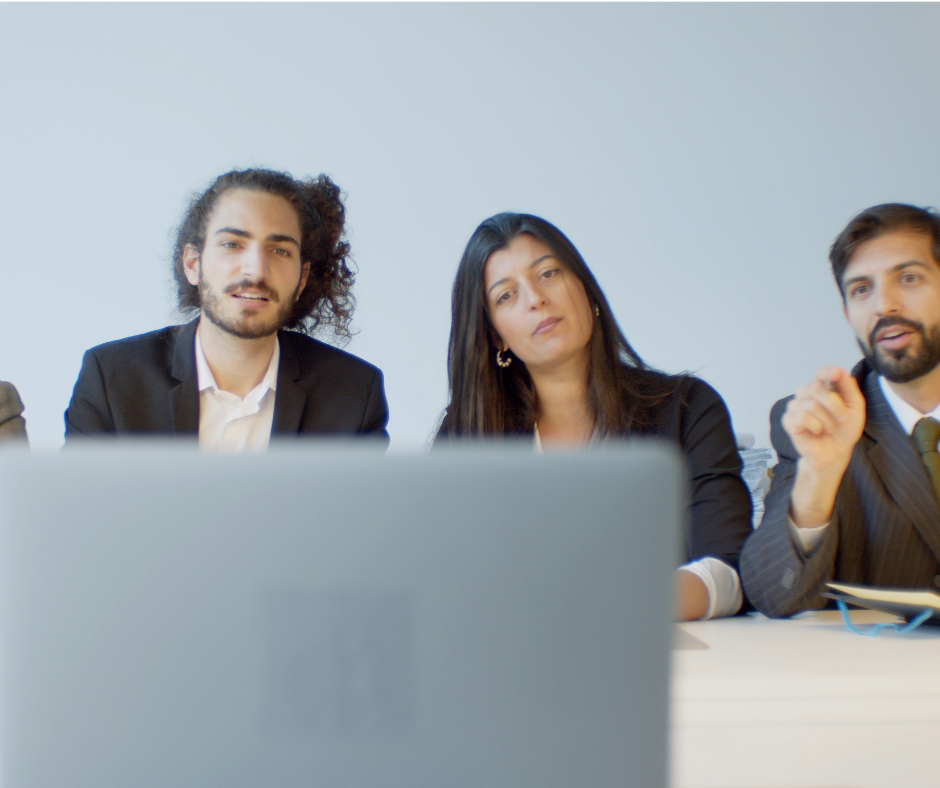 How Did the Zoom Meeting Transform Businesses?
Made things easier:
For a long time, videoconferencing has not been the go-to option for several organizations. It wasn't embedded into their business operations as most people felt weary of the need to download video conferencing software.
They will not prefer to go through the complicated process of setting it up, and that's where Zoom changed the game. People can join the meeting just by clicking an invitation link and need not have to go through multiple processes. One doesn't have to be tech-savvy to handle the application as it is carefully architectured to be minimalistic.
Made things accessible:
Zoom has launched its services on a wide range of devices regardless of the platform. It can be used on any device right from laptops to smartphones. With this strategy, Zoom was able to capture a major segment of its overall user base. It provided more ways for its customers to use their service regardless of their location.
Made things affordable:
            Apart from its freemium platform, Zoom meeting provides options for users to join meetings and includes several other video conferencing services. In contrast to its competitors, Zoom emerged as the first one in the market to provide options for users to host meetings free of cost. The freemium model has helped companies to adapt the app to their business operations as everyone started to work from home.
Zoom wasn't the first one to pull off this trick, but it mastered it properly and took hold of the opportunity when surfaced. In a highly technical market, where millions of people are looking for a solution in the form of a video conferencing app, Zoom took the lead. A vast majority of people have started to use the app to stay connected for both personal and work reasons.
Made things reliable:
            Zoom's marketing strategy will take its place in books and will be taught to students pursuing business schools. They have performed remarkably well despite the few glitches and obstacles they encountered. Their integration of technological tools to manage participants and data processing is a pretty impressive job. Zoom meeting has seamlessly pulled off the feat to manage sheer bandwidth without compromising real-time video meetings.
            Although several people rely on this technology, it hasn't collapsed yet. They have managed to bring several companies on board and helped them to stay connected with the employees. There has never been a space for error or margin for downtime as Zoom meeting helps these organizations to upscale their productivity. 
Make things user-friendly:
Zoom also offers more in store for its users apart from its intuitive integration features and robust functionalities. Users will be able to change their backgrounds and have fun with other participants. They can mess around with the filters and other options in the app whilst communicating with their colleagues or friends.
Although some people might think this is a gimmick feature and totally unnecessary to the purpose of the app, to be honest, everyone deserves to have some fun in their tight schedule.
Here's Why you should Integrate the Zoom app into your Business:
Technology has established remote collaboration without any barriers, and it's no longer a brainer-thing. As almost everyone lives with a smartphone practically, people are able to connect with anyone irrespective of the time.
As Zoom combines multiple users and requirements into a standalone collaborative solution, you don't have to get your hands on multiple applications. Here are a few reasons why you shouldn't ignore Zoom for your business.
Infrastructure:
Zooms's Meeting Connector is a free solution that can be quickly installed and distributed globally without any hassles. With its ability to connect with multiple users at once and upscale the capacity in no time, Zoom is the need of the hour. In addition to the comprehensive system and data usage reporting features, you will get an online monitoring feature.
Ease of usage:
Before the advent of Zoom, people need to switch between multiple apps to get things done. Although they got used to working on more than two apps in tandem, combining them has never been the preferred one. Here are some of the standout features of the Zoom app.
Webinars, demos, tutorials.
Integrations, mobility.
Zoom rooms.
Group meetings, multiple participants, and client meetings.
Screen sharing,
content sharing,
annotation,
messaging, and
recording.
            Zoom is arguably the best video conferencing app in the current market that follows a freemium model. It has become a reliable solution for industries of all sizes and has proven to enhance productivity and scale the organization to new heights. 

If you need software for your business Explore the capabilities of Moiboo automation business software, a pre-approved PSG Grant software for businesses. Streamline your operations comprehensively with our software. Take advantage of a free demo by requesting one today! To obtain further details, feel free to reach out to us at +65 9895 1817.
FAQS:
How do I join a Zoom meeting online?
To join a Zoom meeting online, download the Zoom app or click on the meeting link provided by the host. Open the app or browser, enter the meeting ID, choose your audio and video preferences, and click "Join" to enter the meeting. Make sure to join on time as per the scheduled start time.
Why Zoom is not working on mobile?
Zoom may not work on mobile due to potential issues with the internet connection, outdated app version, app glitches, device settings conflicts, or corrupted app files. Troubleshoot by checking the internet connection, updating the app, restarting the app or device, clearing the app cache and data, or reinstalling the app. If the problem persists, seek support from Zoom or your device manufacturer.