Textile business is the most powerful industry all over the world, Singapore being no exception due to the high purchasing power of the population. Also starting a business is very liberal in Singapore due to the simple registration process and the foreign investors.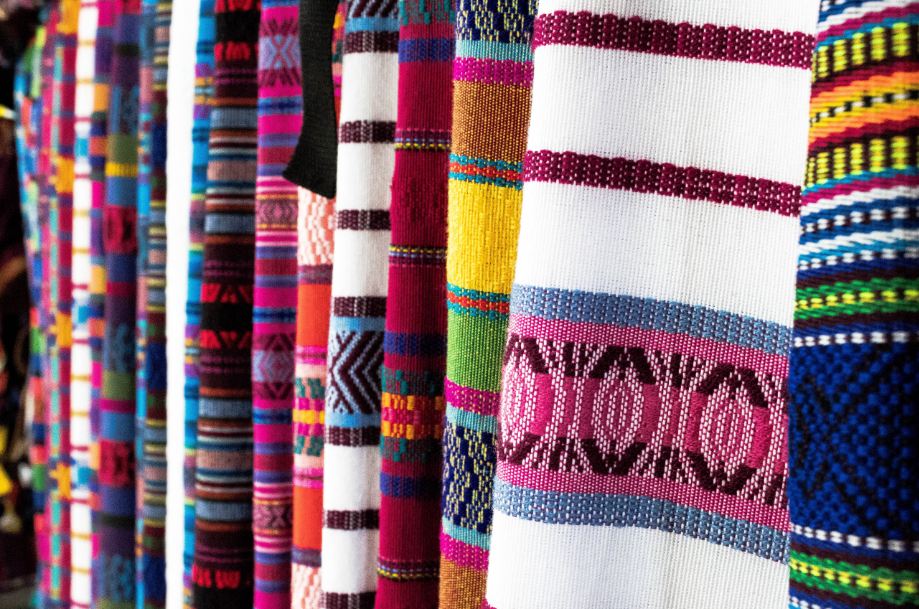 Having Textile Software can help the business grow and increase productivity and sales. It helps in streamlining manufacturing activities, capturing easier payments and receipts, managing inventory, managing customer and management queries and data security. It helps to automate all the business activities and enables the owner to concentrate more on generating sales rather than unproductive manual work.
LIST OF 8 TEXTILE SOFTWARE IN SINGAPORE
1.Moiboo
Moiboo is a Textile ERP software that can automate and streamline all your activities end to end. It is ideal for Textile shops, Baby shops, Toy shops and Boutiques. Moiboo is a pre-approved PSG vendor so grants can be claimed. 
Features
Whatsapp ordering
SMS promotions
Sell online
Reduce pilferage
Informed purchases
Cloud server
Reduce overstocking
Superfast billing
Multi-branch management
GST 
Accounting
2.Medialabs
Source :https://www.medialabs.com.sg/
Medialabs is a customised ERP solution that can automate all your business activities. It can help in reducing cost and making wise decisions. It reduces manual work and increases productivity.
Features
Accounting system
CRM
Delivery system
Ecommerce system
HRMS system
Inventory
Sales
3.Hashmicro
Source :https://www.hashmicro.com/
Hashmicro helps you manage your store purchases and control cost and have real time updates at any time. It is a pre-approved PSG vendor so grants can be claimed. It is easy to use and enables a faster check out process. 
Features
Web based interface
Loyalty & reward
Multi-price list
Sales history
Return sale
Product tracking
Accounting
Purchase
Inventory management
4.Bigdiz Solution
Source : https://www.bigdbiz.com/
Bigdiz Solution provides comprehensive distribution management software for wholesalers, distributors, merchants, SME's and large scale industries.It is a customised software which leaves customers satisfied with the real time experience and brings in more satisfied customers. 
Features
Financial accounting
Waste stock accounting
Labour engagement
Quality assurance
Machine maintenance
Sales Documentation
Purchase order processing
5.GoFrugal
Source : https://www.gofrugal.com/
GoFrugal automates all the store operations to enable the textile owner to sell more. It comes with a comprehensive POS , inventory, purchases, supply chain management, CRM and mobile apps. 
Features
Liquidate Stock Faster
Mobile billing
Multistore and online
CRM and SMS alerts
REduce pilferage
Flexible Barcoding
Purchase and Accounting
6.Wondersoft
Source : https://www.wondersoft.in/
Wondersoft textile software helps retailers to monitor quality, distribution, procurement and finance from anywhere . It helps to streamline the activities and keep a track of the inventory, invoices, supplies and returns.
Features
Customer buying pattern
Alteration & Defective management
Seasonal Returns management
7.Datatex
Source : https://datatex.com/
It is a Textile software solution that has all the features that will help in the effective management of the textile business. It ensures low cost and short delivery time. It is characterized by greater flexibility and able to adapt to every perspective of the business. 
Features
From one to many
Diversity and Complexity of process
Traceability
Production line
Inventories
Short delivery time
8.Logic ERp
Source : https://www.logicerp.com/
Logic ERP is a complete POS featured solution that can manage all the activities of the Textile business. It is customised software to suit the Textile business. 
Features
POS
Inventory management
Loyalty & coupons
Reporting
Accounting & Finance
Conclusion
Textile software helps to bring all the functions of the business together and helps a business to improve its ability to improve and innovate and compete. Hence choosing the right software is an important decision for any business as the textile owner needs to research if the chosen software has all the features that are needed by the business.