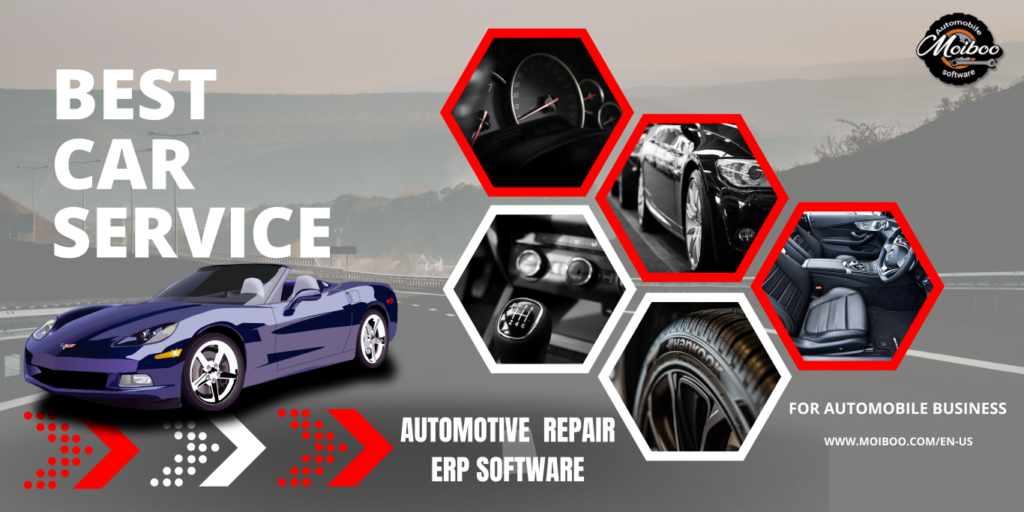 MOST TRUSTED AUTOMOTIVE REPAIR SOFTWARE FOR CAR ISSUES TROUBLESHOOT AND AUTO BODY SHOP MANAGEMENT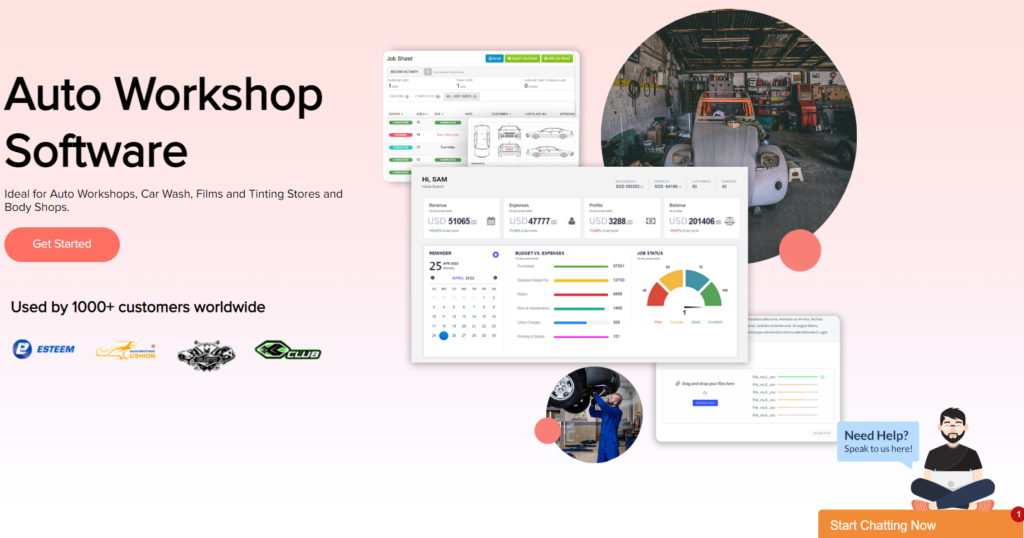 Detailed Dashboard
Our Moiboo automotive repair software dashboard gives you the sales, profit and analytical balance check for customers invoices raised.
At-a-glance overview: Include a summary section that provides a quick overview of important metrics and key performance indicators (KPIs).
Appointment management: Include a section to manage appointments efficiently. Display a calendar with scheduled appointments, allowing users to view and edit details, assign technicians, and track the progress of each appointment.
Book Appointments
Schedule customer appointments and meetings which will help to plan your business. Also will help you in marketing through whatsapp, sms and emails.
Automotive Repair estimates: If you've received a preliminary estimate from your insurance company or another source, provide that information to the autobody shop. Help them assess the scope of work needed and potentially expedite the process.
Vehicle details: Provide the make, model, year, and VIN (Vehicle Identification Number) of your vehicle. This information helps the autobody shop identify your specific vehicle and prepare the necessary parts or materials.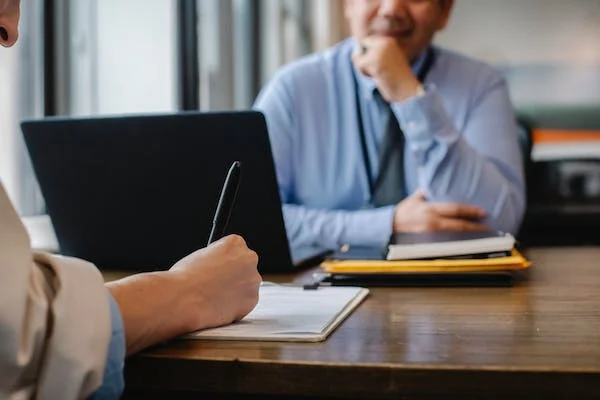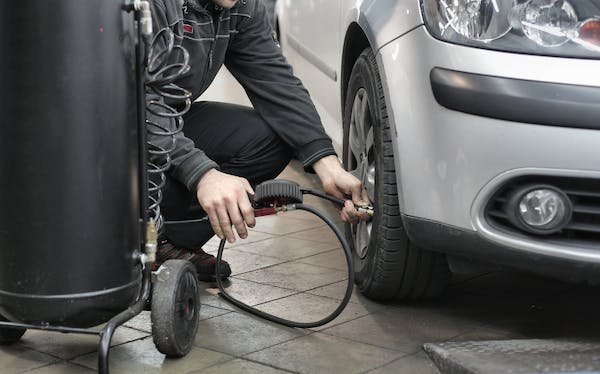 Create Job Cards & Manage Engineers
Manage services manager or advisors job cards. Plan their work according to the customers plans. Plan your automobile engineers workforce.
Technician assignment: Enable the assignment of technicians or engineers to specific job cards based on their availability, skills, and expertise. The dashboard should provide an overview of each technician's workload and current assignments.
Job status tracking: Allow engineers to update the status of their assigned job cards. This can include options such as "in progress," "completed," or "awaiting parts," providing real-time visibility into the progress of each job.
Unlock Efficiency and Boost Shop Profitability with Automotive Repair Software!
FREQUENTLY ASKED QUESTIONS RELATED TO AUTOMOTIVE REPAIR SOFTWARE FOR CARS TRUCKS LORRY ETC
What is automotive repair software and what are its benefits?
Automotive repair software is a specialized application designed to enhance the functionalities of cars and other vehicles. It helps automotive service businesses manage their operations more efficiently and effectively by providing features.
Some of the benefits of using automotive repair software are:
It saves time and costs by streamlining core processes and eliminating manual tasks.
It increases customer satisfaction and loyalty by providing faster and better service, transparent communication, and personalized offers.
It improves performance and quality by enabling data-driven decisions, proactive actions, and continuous improvement.
It enhances safety and security by reducing human errors, preventing breakdowns, and protecting data.
How much does automotive repair software cost and what are the pricing models?
The cost of automotive repair software varies depending on the features, functionality, and deployment model of the product. Some products offer a free trial or a free version with limited features, while others charge a monthly or annual subscription fee based on the number of users, vehicles, or locations.
How to choose the right automotive repair software for your business?
Choosing the right automotive repair software for your business depends on your specific needs, goals, and budget. Some of the factors that you should consider when comparing different products are:
The features and functionality that you need to manage your auto repair operations, such as customer database, inventory management, job scheduling, invoicing, reporting, etc.
The ease of use and user interface of the product, as well as the availability of training and support.
Software helps you in finding and reviewing near auto repair shops in USA highways. That will significantly supports you in car problems in highways.
The compatibility and integration of the product with your existing systems and tools, such as accounting software, payment processors, CRM, etc.
The deployment model and security of the product, whether it is cloud-based, web-based, on-premise software, or open-source.
The quality of service and customer support offered by the vendor, as well as their reputation and reviews.
How to implement and use automotive repair software effectively?
Implementing and using automotive repair software effectively requires planning, training, and monitoring. Some of the steps that you can follow are:
Define your goals and expectations from the system and how it will improve your auto repair business.
Choose a product that meets your requirements and budget and sign up for a free trial or demo if available.
Set up your account and customize your settings according to your preferences and workflows.
Import your existing data from your previous systems or tools or enter them manually into the software.
Train your staff on how to use the software and provide them with manuals or guides if needed.
Monitor your performance and results using the software's reporting and analytics features and make adjustments if necessary.
Seek feedback from your customers and employees on their experience with the software and address any issues or concerns.